Elise of the Upper East Side Forum Posts
hey Theresa! 
this is great :)
Blair in the pilot :)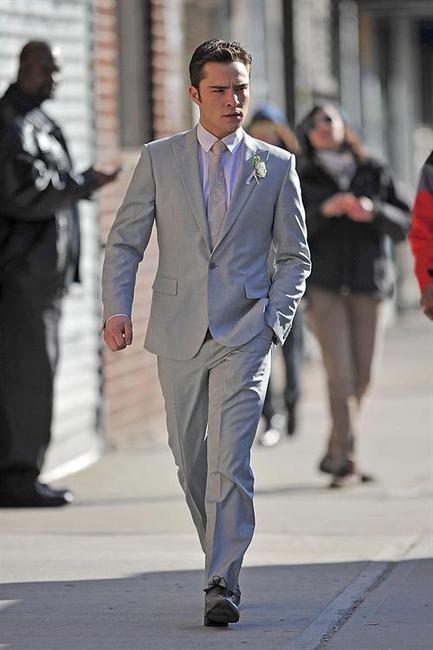 kinda wish he wore this at the wedding. (but there is a lot I'd change about that wedding tbh)
aww so cute!! I MISS season 1/2 and everything about it!!!!!
this is beautiful!!
Well, I am with you... it's two good friends, E&L, having dinner 
"good friends"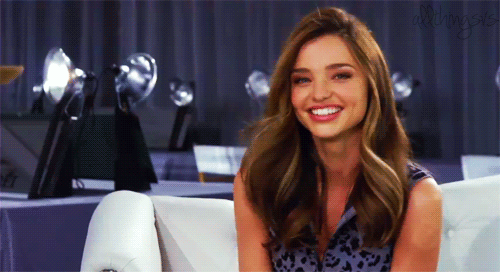 i mean look at that chemistry Theresa!! ;)
love the Rhodes girls!!!!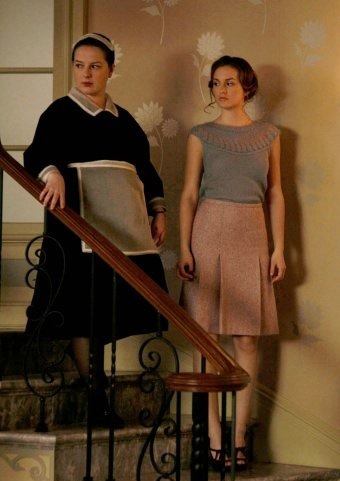 and Blair and Dorota <3
HE LOOKS SO GOOD IN THIS SCENE.
oh yeah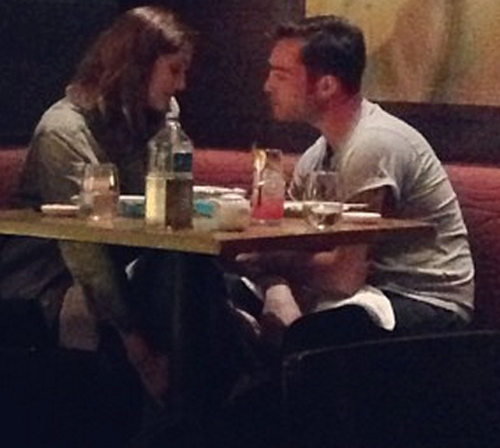 Elise, did we ever find out if this was L with E? 
well not officially but I'm like 99.9999% sure it's them. I mean it looks EXACTLY like her and it's just so them!!!!
I'm afraid so, lol.  My boy just turned 22haha I'm 21 in a few weeks so I'm just behind him then :)
Elise, I posted those especially for you; just knew you would love those observations of E&L, lol.haha you know me so well Theresa!!
It's Ed's flash of tongue, Elise.  Yep.  It's Ed's flash of tongue, lol..that and his hand on her face. It's everything!!!
Have a good day, Elise!
thanks you too Theresa :)
eeek sorry about that atrocious formatting. too lazy to fix it though so my apologies. sweet dreams~
I'm doing great. The boy moved into an apartment at school and stayed there to live and work, so while I miss him, I've embraced the empty nest and have been having a lot of fun this summer. Been doing alot of camping, concerting, roadtripping, seeing old friends. My boy has two years of school left as well. Definitely enjoy every moment of your college experience before the adult life starts. For me, it was the best of times.Great to hear!! It sounds like you've been having an awesome summer :) so happy for you. Haha I'm already freaking out a bit that the end of college is nearing :/ it's definitely a lot of fun but there are things I look forward to about being a real adult too. I'm just in no hurry to get there haha. Hope your son is having a blast as well :)
Elise and I are holding down the fort, lol
SO SO happy you've kept the thread going Theresa!! It makes it worth coming back to and I love doing what I can to hold down the fort with you :)))))                
Hi Theresa! I'm not rewatching with any twitter peeps, but I was thinking about rewatching s1, eps 1-13 and then calling it a show in the hopes it will erase all the frustrating, disappointing, enraging crap that came after. Like Elise, I can't let it go. grr, lol
.haha K this summer I watched the first season on netflix and just stopped there. I was planning on watching s1 and s2 but 1 was so good I didn't feel the need to go on knowing the frustration/disappointment/rage that would lie ahead haha. Eventually I'll muster up the energy to watch s2 which I love, but I'll probably never ever watch seasons 3-6 again (aka the 'frustrating, disappointing, enraging crap') Granted, there is some of this in s2, but its good qualities far outweigh the bad for me so I still love it (I mean it's like all CB!!! <3)
The show really could have been so much more than it was. It is such a shame because their cast was so talented. 
truth.
Good luck to your boy on his semester, how much does he have left?
wait you both have sons my age??
Theresa, this is like the best thing ever. omg.
<3!!!!!!!!!!!!!              
I want to believe.            Good night you guys!! So glad I got to talk to you both today. It seriously made a pretty stressful day a whole lot better :) Glad you're both doing well and I hope I get to talk to you soon! haha I'm sure I'll be back tomorrow!     xoxo ;)
Oh my goodness oh my goodness oh my goodness oh my goodness oh my goodness oh my goodness oh my goodness!!!!
K!!!!!!!!!! <3 <3 <3 So glad you're here :)))))))
Unfortunately, it took 5 years of crap writing before we finally go our happy ending. Still pisses me off, lol.same here. I will forever be bitter about what this show could've/should've been. If I keep going I will rant and seethe and that will do no good.
Elise, if you check in, good luck with school this semester. Is this your last year?
thank you!! haha I was a little hasty saying that I'd be here less. Classes don't start for another 2 weeks but once it picks up I'll either be here less or be here way more than I should be ;) Not my last year yet, I'll be a junior (so weird. I feel like I just started college-soooo not ready to have a job and be a real adult!!!) 
how have you been K?? I miss talking to you and hope you're doing well too :) *hugs*