Elise of the Upper East Side Forum Posts
*cringe* sometimes he looks like such a douche.
sorry, someone had to say it :/ why ed, why.
so pretty!!! wow
something's up with her nose here :P
great pics Theresa!! and hey Sanaa :))))) Good to see you here! Haven't started watching suits yet, but I plan to! 
"Ed likes to do things for me in between takes. Whatever I need. He's amazing"
-Leighton MEESTER
awww <333
love this!! so cute, they look absolutely PERFECT together!!
hey Theresa!!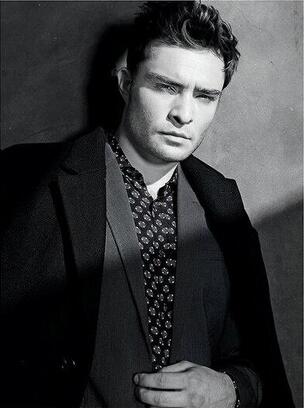 ow ow!! good choice T! :)
omg Theresa he was freaking adorable in those clips!! and omg he looks so good it's crazy!!!! so glad we're getting to see more of him :)
hey Theresa! looks like we're here at the same time yayyyy
so apparently Ed got an official twitter!! 
don't get too excited though, looks like it's just for promotional stuff :P but better than nothing nonetheless :)
pty thank you soooooo much for the links!! :))))) SO GOOD! haven't seen an interview with him for a long time, so that was great! Can't wait to see the movie and I really hope he keeps getting great projects like this. He looks so good too!! thank you for posting!
hey Theresa! great pics :) bumping because of the stupid spam threads.