Elise of the Upper East Side Forum Posts
hey theresa! guess where I just was?? paris!! had many macarons in blair's honor ;)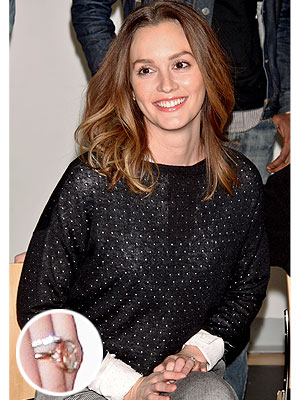 yay proof!! pretty :) her and the ring
i can get on board with this look! usually his off-set appearance makes me cringe but this is totally fine :) yay ed!!
fun!! haha wasn't sure if this was leighton or blair ;) reminds me of B's very un-B like bachelorette party (didn't she end up smoking a joint and getting arrested? ugh, safran.) anyway, this looks super cute and fun! aww so happy for her :D
LOVE this look!! cute cute cute
Hey Chairfan! I'm sorry but I don't know how to delete an account, I tried to find a way but couldn't...Maybe if you change the information on your profile to a different name/email, your info won't be linked to the account anymore?
Try messaging Eric Hochberger-he's one of the people working on the site and he seems helpful! :) Good luck and sorry you're frustrated! Hopefully you'll be able figure it out soon!
ahh okay I read the article about it Theresa! I still think he wanted to date her but she wasn't interested :/ and that's so weird to me that he found out with us! i would think her friends would know, but i'm guessing they're not super close, and she only told a few people. I agree that we probably won't get any pictures (like with Blake's wedding) but that's okay, I'm glad they kept it private :) We'll at least get pictures of them at events and stuff, so it's okay!
I'm loving looking through all the Oscar pictures!! So fun :)
Hi Elise! I loved OC. I was disappointed when they killed off Marissa, but she was going through personal issues at the time. I loved Seth and Summer. Just loved them. Part of the reason I think it was better is because Josh didn't let the show go. He remained in charge unlike GG where he gave it up to that person. I don't even want to say his name, lol!
Yes. If he started GG, he should've seen it through or at least left someone who wasn't an absolute lunatic in charge! Not cool at all on Schwartz's part and yeah let's never speak you-know-who's name ;) I've almost forgotten about him haha
Did you see on Twitter that Ed sent Leighton a congratulatory text on her marriage? Very sweet, right?
no I didn't see that! how do we know??
feel free to ignore this post-it's basically a long rant about how the OC>GG (kind of)
theresa, i have a confession to make. i can't believe it!! have i officially moved on?
disclaimer-i just finished watching every ep of the OC so i may be a little biased at the moment.
i was taking this quiz and for the first question i didn't even hesitate and chose seth and summer. though part of it is because it's fresh on my mind, also they really really grew on me and they always loved each other and were pretty much perfect perfect perfect!! No one ever sold anyone for a hotel or anything like season 5 blair and IMO the show kept its quality and didn't jump the shark (IMO Marissa's death helped the show in a way...I liked s4!) and the characterization was perfect and I just think it's a better show overall.
The OC had more heart than GG did for sure. That said, I don't consider any scenes from the OC 'epic' and wouldn't look them up on youtube in my spare time. Even though I chose Seth and Summer first, they also don't have the 'epic' quality C and B have.
But the OC was a good show and in my opinion remained a good show throughout its run while GG started out a good show and completely lost it and made me hate it. The OC had a heart. I loved the Cohens, Ryan, Summer, and even Julie Cooper in the end. And in the end, GG was a shallow, incestuous, immoral, enraging cesspool and by the series finale, I hated most if not all of the characters. No substance whatsoever and they ruined whatever 'heart' the show had in s1 and any redeeming qualities the characters ever had.
Ugh, I'm sorry, I hate to spew negativity and bitterness, but when it comes to GG, I can't help it! I'll always love CB and think that they're epic and amazing and one of the best couples on TV. But IMO the show and its characters were handled so badly, that in the end, my memory of all of it is tainted enough that I stand by choosing Seth and Summer (soooo glad Leighton married Adam Brody. Now I freaking love him!!) Basically, though I'm not as passionate about the OC at all, the show left me feeling happy, nostalgic, and glad that I watched it. By the time GG was over, I was absolutely (and am still and probably will forever be) disgusted and furious and bitter as hell. :P
Maybe a bit because I was expecting them to eff up the OC eventually like they did GG, I was pleasantly surprised that the show never failed me and I do commend Josh Schwartz for the OC. (but again, this may be because anything looks great in comparison) But he should be embarrassed and ashamed about what happened with GG. I cannot believe it still. (obviously I'll never really be over it haha)
Sorry for the rant-novel but I just have so many thoughts and I can't help it ;) hope you're doing great Theresa, and as always, thank you so much for your pics!!!<3
hey Theresa! :)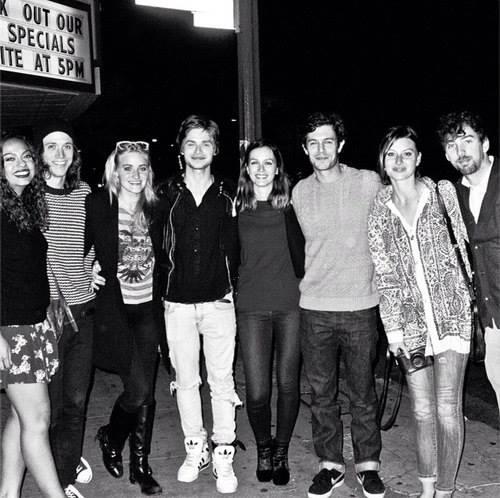 okay, i'm kind of obsessed with them together and I think it's pretty perfect <3 i wish there were pictures of their wedding, but i knew they'd probably do something small and private, which i think is pretty cool. but still, i want pics!
love.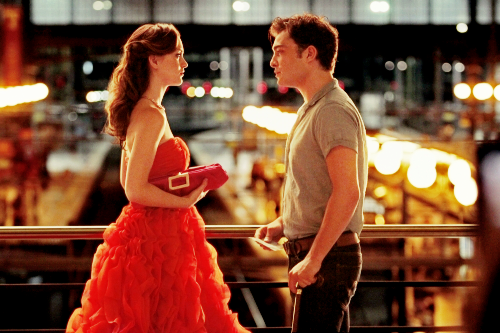 beautiful!!!!
Yeah to avoid wasting my time, I think I'll stop watching after the second season :) It's a good show, but not even close to GG for me. None of the characters appeal to me as much as those of GG and neither does the CA vs NYC atmosphere. GG just had it ALL <3
pty, do you have a link for that interview? I haven't seen it!
hope you are both doing great, I'm so glad at least 3 people still frequent this thread haha :)
Just started watching the OC and I really like Adam Brody! I think Adam and Leighton are kind of perfect together!! I think GG is a much better show than the OC though. The OC is just okay to me, but nothing that special. GG was freaking amazing. <3
hey T! So this is facial hair I can support: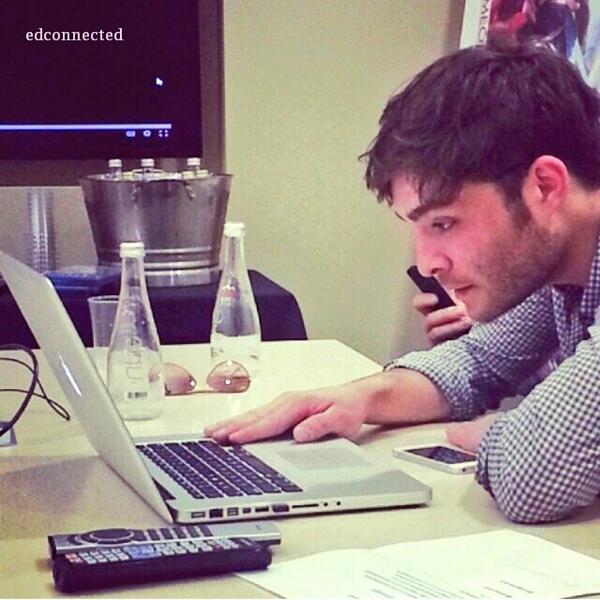 very nice :)