gurlplz (=liarsunited) Forum Posts
i could say that every1 is sick and obsessive for just posting on this site. see a ship name doesnt give much of an argument for being obsessive and all.
lol wow. but they can add the secret circle to the top?
gtf up out of hurrr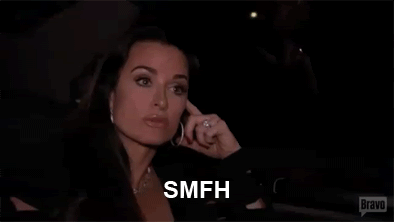 im calling extreme fucking bullshit
ugh still tho lol
my honest opinion: fucking sucks
I just noticed the lag. wth.
IA Fizzy and Aquariuz.
And lol @ Aria's face being covered. But yeah I hope they add PLL on the top like the other shows. Our lil community was just growing. What a shame.
:(
haha its okay damona :>
IA TVD
LOL patty. IA. sad shit.
I also agree about Vanessa. But Maya's hair in the pilot was absolute shit.
Also you know you have really failed when a baby can pull off a weave and u can't.
RIRI AGREES. btw her weave look like shiyat too ngl
wait i wanna see it
any1 else kno?
lol pink rose...
also patty IK. i was like nooo crooked :<
but nao im like YAY FLORA <3
OMFG I LUV IT BB. TY :DDDDDDDDDDDDDDDDD
u cun make good gifs bb.
i shall cherish these icons foreva.
BTW ur caleb icon is unf. perfect moment~