RedOktober Forum Posts
I'm 4 episodes in and DAMN! First episode kinda reminded me a little of Silence of the Lamb. My mind right now.......do i ship them or don't I? Are they father-daughter? Is he an Uncle? I DON'T KNOW....But i love it. Long may this continue
Which reminds me..............I SHOULD GET ON THAT NOW!!!!
BUT..........BUT........Kenzi!!!!!!!!!!!!!! I miss you already my little Russian thief
Yes you are baby. Yes you are
Not to mention the HUGE foreshadowing with Tams interrupting/saving Dyson from Bo's "are you ok?" early on in the epi......
I'm torn between her shutting herself off from everyone including Bo and just being bed ridden for a few days as she drowns in her sorrow OR (and most likely) her being SUPER aggressive in her new shadow training with Dyson so that she can go after Mas herself. She's probably gonna take his words to heart about her being weak and human as motivation for a little renaissance. She's gonna be even more defiant that usual when it comes to Bo's decisions this season and i wouldn't put it past her to start doing a lot of cases on her own and going against Bo and her plans for Raigner.
P.S. Can i just say that i am NOT into the whole "Let's check in with Dyson/Lauren/Kenzi to see how they're taking Bo's new relationship" fuckery. Where the hell is the close up on how Tams is feeling? Even in the hookup with Dyson, it was shot in a way that would suggest her trying to take HIS pain away instead of them comforting each other for their mutual pain. The characters in the show STILL act like it isnt clear as fucking daylight that Tamsin is in love with Bo too. It isnt just Lauren and Dyson people. HELLO!
That was........................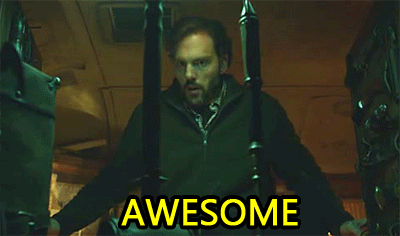 Gotta say that i should have picked up that it was Hale as soon as he hit that first death note a couple of episodes ago. Shame on me. BUT, BUT BUT BUT i did remember that Mas the BOSS! had the twig. And it was obv as fuck that the person that paid Tams to find Bo was NOT Raigner. That dude was her dad. This epi was the best of the season. SO MUCH FEELS all over the place. Knew that it was comfort sex for Tams and Dyson, she needs it as much as Dyson does right now. But this was clearly the Kenzi show. That emotional journey with her family and then her and Hale........AND THEN HER AND BO AT THE END OVER HIS BODY...........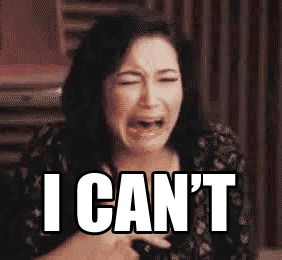 Acacia"s back! But i think she dies in this episode
Tams is clearly wearing her jacket. And EWWWW!. Obv these 2 are in need of comfort since Bo mega dumped their asses.
WTF Flora. In my FUCKING LG thread????? If you wanna troll him thats fine just dont shit all over the ONE place on this god forsaken site that i still visit. There will be no TVD fights in my secret garden. Take it elsewhere