RedOktober Forum Posts
LOL. Please boy, i know what an einherjar is.
"I am leaning more and more towards him being Loki."
I am liking this explanation VERY much. Still wanna see her dad be a complex ass just like Trick but i can handle a brother for Bo. More family yaaay.
I haven't been this baffled in YEARS! "He's my destiny"..................VAUGEST SHIT EVER! Then who the hell is her dad and when does the show explain the whole "we shall reign together for i am his daughter" monologue in season 3? I am so confused, but in a VERY good way. Kudus for calling Trick on his shady ass shit.
AND WHERE THE FUCK DOES THAT LEAVE TAMSIN???? I so hope this new dude is her brother. CANNOT handle another love interest.
Trick's history with EVERYONE is not nice.
I'm thinking of not watching it....like at all. Just to give me something to look forward to everyday. The "maybe i'll watch it tomorrow" will lead me on. Infinite torture.
Also, about fucking time they mentioned that Trick has been absolutely no effing help in this whole Wanderer business even though he CLEARLY knows a whole lot more about the situation and or who he might be. Not sure i'm liking this whole new way of looking at the wanderer though, liked the idea of him being her dad and JUST her dad. No incestual relationships in my beloved show please and thank you Tamsin. LOVED and found it very interesting the reversal of roles between Doc and Dyson about whether to give Bo the box or no. Shows how much they've evolved since season 1. Back then Dyson wouldn't have thought twice about aking it to Trick and never telling her and Doc would have never tried to hide it from Bo (darkness working on that one). Kenzi was just like "I see mysterious package with Bo's name on it..................ITS HERS.......THEREFORE GIVE IT!" Lol. Logical choice, who the eff is teh doctor to try and hide something from Bo that has nothing to do with her. Feelings or no bitch, that be WRONG. Learn from Dyson's mistakes.
I'm not even gonna get into Valkubus. Still absorbing the EPIC aftershocks. LOVE LOVE LOVED seeing Bo get all hot for her for once though. Too cute. Never gonna be endgame but a girl can dream.
OHHHHHHHHHH MA GOD!
OH MY SWEET LORD!
BABY JESUS HOLD ME!
TEARS....................FUCKING TEARS!!!!!!!!!!!!!!!!!!!!!!!!!!!!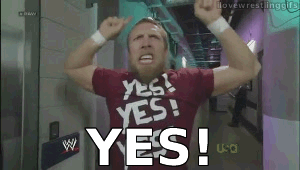 Just watched it............AND I STILL CAN'T