RedOktober Forum Posts
WHERE THE FUCK IS TAMSIN????????????????????
I am so fucking tired of not have her on my screen. No Tams AND no Kenzi. What kind of crap episode was that. I've been waiting months and still no Tams.
I AM NOT PLEASED!!!!!
LOL. Her wig library is expanding.
I can deal with a Kenzi/Dyson/Hale triangle. I can, just so long as its paired with a FULL ON Bo/Tamsin/Lauren triangle, no more one sided Tamsin crap. And no criss crossing with Dyson. It would just get too weird. No one comes between Bo and Kenzi and i want it to stay that way. Sick and tired of all my shows messing with that one relationship between the besties that really should stay sacred.
Yeah that dance scene was full on EPIC! Damn girl is just too talented.
........................WHATEVER! I want VALKUBUS scenes already. Is that too much to ask for. IS ITTTTTTTTTTT?
Seriously thought. This was my reaction to no Tamsin/Valkubus scenes this epi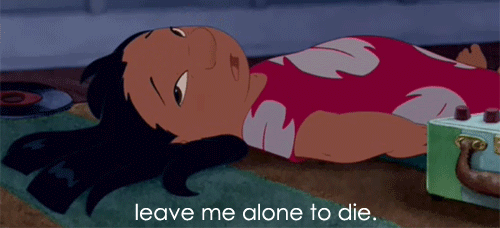 I hope/pray/think/now that Tamsin and Bo are together being semi held by daddy.
Oh honey, that wasn't a foreshadow. That was a full on shovel down throat THIS WILL HAPPEN episode. Not just the dance. And can we please talk about that vex outfit. HOT DAMN THIS SHOW!!!! Also, loved the touch with the Fae power addict Kenzi with the druid. I actually hope she gets over this nonsense about wanting to be Fae. Storylines getting old and she's more than proved that she can kick it with them being all natural.
One whole episode without Bo and Tamsin........NO ME GUSTA!!!! However, it was kinda fun to see the other supporting actors get the lead for long periods of screen time, especally Vex and Kenzi. Hope Aife stuck it to Trick, she kinda deserves at least SOME revenge for what he did to her. But all in all, gotta say life sucks without the main duo. Lauren fans must be up in arms about her 10 second cameo. LOLOL
Cause its been a busy weekend and i haven't watched it yet so