sanaa **waiting for the chairy tale** Forum Posts
so. what is up with ed and leighton these days? i know i could just google/wiki them, but it's always so much more fun to hear about their recent projects from you guys. =P assuming i can continue to come on here after this -_-
oh hey! did anyone start watching suits? if so, how do you like it?? i hope you didn't get discouraged by the first season! it's not SO great, but s2 is just....FUCKING AWESOME! and s3 isn't as good overall, but the things it does for donna/harvey are so worth it ;)....*sigh* LOVE THEM SO MUCH!!
soooo...it seems like this site doesn't like me anymore. or pakistan doesn't like this site. i try to come on every once in a while and it always says it's banned in my country. but it has randomly worked twice, this being the second time =P
theresa, tell me you're not the only one who still comes on here! =( *sigh* i miss this forum...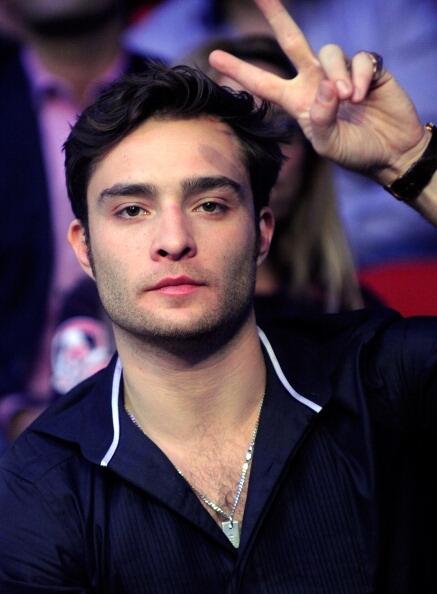 omg tell me this is a recent picture. please. he's so hot! THE MUSTACHE IS GONE!!! =')
*sigh* looks like i don't have much of a choice. TWoP forums, here i come.....except they have really prissy, unnecessary rules there -____- UGH the things i do to fuel my passions
ok..i found the suits forum. and there is one thread. and it has 8 posts. total. -_-
omg someone direct me to a place where people are talking about suits non-stop. that is what i need right now in life. O.O
hey theresa!! =D
yea i have twitter but i don't ever use it. i only made an account so i could help tweet chair stuff back in the day =P does ANYONE still come on here? =/
ooohh tell me about leighton and ed's new projects! i know i could just google these two, but somehow that's not nearly as satisfying as hearing stuff from you guys =P
*sigh* but do you know if there ever WAS a suits forum? isn't there a forum for all of the shows on this site? that's what i always assumed, but it wasn't there when i checked...=/
omg....there is no suits forum. i don't see it in the tabs under the big picture when i go to the suits page. guys. i need to let out my suits feels. I NEED IT *crazed eyes*
i feel weird. because i want to use this site...for something other than chuck and blair. i've always only come on here for chair. now...i want to check out the suits forums. O.O 
FORGIVE ME!! *goes to suits forum*
YOU GUUUUYYYYSSSS!!!! i can't believe this site is working for me! for the past few months whenever i tried it gave me some stupid "this page is like totally forbidden in your country, pssshh sorry bro" message! and i just tried it again RANDOMLY just now and it's WORKING! PRAISE THE LORD!
i missed you =')
also. i have news. i have found my second favourite OTP. DONNA AND HARVEY. from Suits. anyone here who is not watching needs to SIT DOWN, SHUT UP, AND WATCH. =D
there have been some pics of her with family and friends (she celebrated Mother's Day with close friends and with Margaret Colin!! <3 Aww
awww that's sweet! but also kind of sad...i wish leighton and her mom had a better relationship...i feel so bad for her =(
Other than R+J, I don't think he has any movies or anything :/
but theresa said something about him playing a chef? 
and when did leighton meet tommy hilfiger? and when did she have the photoshoot with trudy? can you guys post the pictures?
can i have my chace doll now, please? <33333
ok i'm only going back a few pages...
when was this photoshoot?? TRUDY IS ADORABLE!! <3
IS THIS RECENT? IS SHE BLONDE?! 
Elise, maybe the moustache is for his new movie where he plays a chef? 
mustache? NOOOOOO! ed is playing a chef? WHAAAAAAA LOL
is his ring purple? also his hair sucks. it looks like he's dyed the little front sweepy part blonde. ugh.
Here's another pic of Ed today in Dubai:
his hair looks better here....wait, what? ED'S IN DUBAI?!