svanderwoodsen Forum Posts
wow i havent been on ggi for aageess
Am I mad?????
Still luhh you thoo
RAWRRR
I'M SO MAD ABOUT THIS!!!!
Puck and Quinn NEED to be together!!
Sorry guys, but after having watched last night's episode, I am officially, so much in love with Sam and Quinn together. I'm actually anticipating their future plot lines\endeavours, and that's all I have to say about these two gorgeous blondes. Last night, there was this...chemistry, this spark that I saw that I've NEVER had with Puck and Quinn. Yeah, they made have had a baby together, but admit it, those two were never and I doubt they will ever be 100% in love. I got all goey inside when they sang "Lucky" together, and I don't know. Quinn just deserves to be happy. I don't give a rat's ass if the writers suddenly decide to turn his character gay or atleast bisexual, these two make a wonderful couple. Not saying that P+Q weren't a sight to behold but whatevs. Let the hate commence.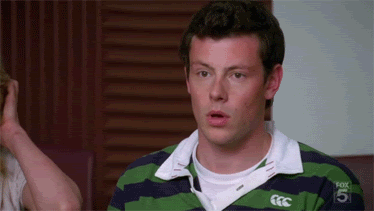 AHHH OMG THE NJBC ALL MA LULZ MEMORIES ARE COMMING BACK
Idk I don't really want more themed episodes or tributes. I think they should do some awesome songs though and more of different artists but when it's like the Madonna one, I don't want too many of those :p
seriously, right? i was friends with her for a while, i think i even called her the queen of the NJBC thread (fuck my life i thought that was a compliment).
and then i met FA, gwen, etc. etc. and just never went back to the NJBC thread. and then mercilessly taunted kalliixx and everyone else that posted there.
I used to be part of the NJBC... OMG
Then I went to trolling side :)