Favourite Gossip Girl Scene/Moment??
this
this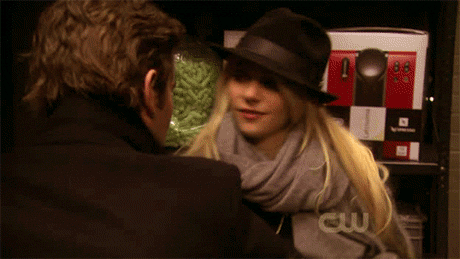 "uh oh, you're dead"
or that
I like the Dan and Serena I love you scene in season 1. And the Dan and Serena Christmas scene in season 1, where its there first time together.
I also treasure the scene in season 2 where Vanessa is at the snowball ball, and Jenny gave her that dress she wore as a peace offering! Lol!
The Derena beach scene in "Summer, Kind Of Wonderful" at the end, OMG, and with MCS playing in the background, I just about die every time I see it. They didn't need to say anything their expressions and body language did all the talking. It was Epic, oh Derena how I miss you!!!