3x22 - FInale Thread
So Damon met Elena first? You guys know that in a short story set before the book series Damon met Bonnie first,saved her life and compelled her to forget? 
who cares about fucking bonnie?
Get that annoying plot device with a bad actress the fuck out of here.
 The one who acts really well is Matt Davis
This. He should have stayed as Klaus.  and remained the borderline psycho he was during those episodes.  
okay, okay okay okay uummmmm Matt you clearly saw it was Rebekah standing in the middle of the road. Note to self moron run over the vampire instead of driving off the fucking bridge! Stefan note to self you have enough vampire strength to pull Elena and Matt up to the surface at the same time! Or is there a rule when vampires swim they loose there strength! Elijah WTF happened to you! From head chopping to becoming the pope of all vampires! Klaus in Tyler's body! I actually think Forwood isn't over and Tylers soul will fight for his body back. I have a feeling will see the good Tyler through Jeremy. One of the reasons I think Forwood is still alive is because when Caroline went down into the dungeon there was a romantic setting of candles. Did you all pick up on that? What was Tyler about to do before Caroline came in there with the bad news? Anyway this show is only good enough for my DVR and that's pushing it! And Your all right Elena snuck out of the house and got drunk at the party. Instead we got precardboard Elena before the accident. Which is nothing different from the present Elena! Oh and Elena as a vampire! What a shocker! Lol yeah, Uncle John should visit Jeremy and bitch to him what a waste it was for him to die for her! Venting done. 
Ugh lol John come on, he was underwater, and being a vampire does not make you Aquaman. Rebekah wouldn't have gotten hit either way and at that moment it was too quick to tell who ran in front of them. As for the candles, it's a dungeon therefore they needed light in order to see. Plec said there'd be a KC moment in finale, lmfao I guess that kiss was the scene. Plus Tylers speech to her what stuff Klaus told her like three times. What a cheap way of continuing KC through Tylers body. And yes, Plec already confirmed it was Klaus lmfao
LAST BREAK and I'm gonna use this to rant coz I creyed so hard, hold me flora bby
1. First I have to say:
2. lul Retconning a PRE-SHOW DELENA MOMENT really? lul
3. My Nicky fuck her so bad, god I channeled Rebekah's grief  OUR (Flora/ME) bby
even for a few seconds, She has more emotion than that retard turning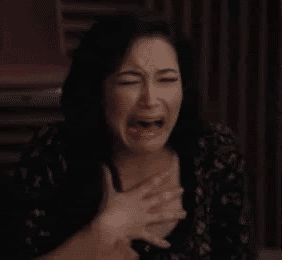 I feel the same way too.
3. As a forwood shipper, fucking bitch I wanna kill her. It makes me want to join forces with psycho delena tards.
I will so go Lima Heights on that muffn porker, I swear to FUCKING GOD!
She raped my ship
fucking
fucking bitch
ALL MY OTPS are gone
ugh
ugh
Want more The Vampire Diaries?
Sign up for our daily newsletter and receive the latest tv news delivered to your inbox for free!