OT: Lost Girl (hello to kickassery, buffyisms. as well as preogressive outlook towards sexuality, gender and race)
That was........................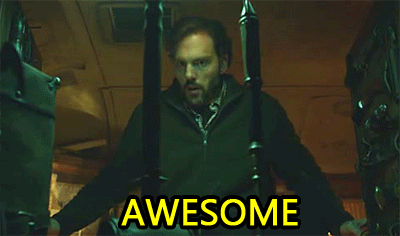 Gotta say that i should have picked up that it was Hale as soon as he hit that first death note a couple of episodes ago. Shame on me. BUT, BUT BUT BUT i did remember that Mas the BOSS! had the twig. And it was obv as fuck that the person that paid Tams to find Bo was NOT Raigner. That dude was her dad. This epi was the best of the season. SO MUCH FEELS all over the place. Knew that it was comfort sex for Tams and Dyson, she needs it as much as Dyson does right now. But this was clearly the Kenzi show. That emotional journey with her family and then her and Hale........AND THEN HER AND BO AT THE END OVER HIS BODY...........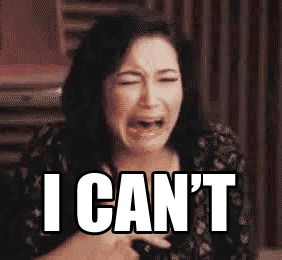 And next episode is titled "It Begins" which is the phrase Lauren used when we found out about her shady faepocalypse bs mystery.
Anyway, any ideas on where can this take Kenzi as character? There's no way she is not going to blame herself for this - she gave Massimo the twig, Hale's ear damage started because he saved her few episodes back, Massimo was even here in this state because of her AND Hale was stabbed by her sword.
I'm torn between her shutting herself off from everyone including Bo and just being bed ridden for a few days as she drowns in her sorrow OR (and most likely) her being SUPER aggressive in her new shadow training with Dyson so that she can go after Mas herself. She's probably gonna take his words to heart about her being weak and human as motivation for a little renaissance. She's gonna be even more defiant that usual when it comes to Bo's decisions this season and i wouldn't put it past her to start doing a lot of cases on her own and going against Bo and her plans for Raigner.
P.S. Can i just say that i am NOT into the whole "Let's check in with Dyson/Lauren/Kenzi to see how they're taking Bo's new relationship" fuckery. Where the hell is the close up on how Tams is feeling? Even in the hookup with Dyson, it was shot in a way that would suggest her trying to take HIS pain away instead of them comforting each other for their mutual pain. The characters in the show STILL act like it isnt clear as fucking daylight that Tamsin is in love with Bo too. It isnt just Lauren and Dyson people. HELLO!
I am thinking both, with the latter one being more longterm. She will most likely spend next episode suffering from heroic bsod till she does something drastic.

Well, going by the promo it seems Kenzi is going full on Willow on us.
Anyway, I still can't help but LOL at doccutards and how much shit they throw at Bo right now.
"Bo betrayed Lauren by sleeping with dyson this season"? Excuse you? do words BREAKING UP mean ANYTHING to you?
The constant need to demonize and belittle the lead character just so they can feel better about their favorite darkhorse reminds me of Teen Wolf bullshit.