Watch TV Online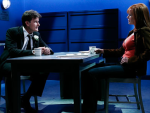 Watch One Tree Hill Season 5 Episode 16
"Cryin' Won't Help You Now"
Original Air Date:
The residents of Tree Hill must face difficult struggles in the coming weeks. Lucas investigates his father's heart condition and when h...
Watch Gossip Girl Season 1 Episode 16
"All About My Brother"
Original Air Date:
Someone is spreading rumors about Blair and Jenny, but who? Jenny is busy lying to her dad about a party that she's planning, but he saw...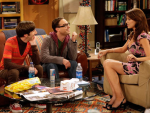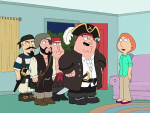 Watch Family Guy Season 6 Episode 12
"Long John Peter"
Original Air Date:
Peter steals a parrot from the vet and becomes convinced he's a pirate. Meanwhile, Chris falls in love with the vet's intern, Anna.
Watch 30 Rock Season 2 Episode 14
"Sandwich Day"
Original Air Date:
Liz's ex-boyfriend Floyd contacts Liz looking for a place to stay. Jack gets demoted to the 12th floor while Liz is furious that her san...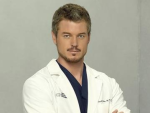 Watch Grey's Anatomy Season 4 Episode 13
"Piece of My Heart"
Original Air Date:
Bailey is the first to welcome Addison back to Seattle Grace. Inside, she has an awkward reunion with Meredith and Derek. Mark proposit...
Watch The Office Season 4 Episode 12
"Did I Stutter?"
Original Air Date:
Michael gets tired of Stanley's sass, and tries to "adjust his attitude" a little. Meanwhile, Dwight capitalizes on a mistake of Andy's,...
Watch Reaper Season 1 Episode 15
"Coming to Grips"
Original Air Date:
Andi follows Sam after he hearshim talk to Sock about his soul duties and witnesses him behead a soul. Andi confronts Sam about it, thinking he killed someone in cold blood.