Watch TV Online
Watch Supernatural Season 4 Episode 19
"Jump the Shark"
Original Air Date:
Dean and Sam find a boy named Adam, whose life changes when he becomes a monster. Adam may be the third Winchester brother.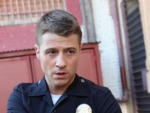 Watch Southland Season 1 Episode 3
"See a Woman"
Original Air Date:
This is the third episode of Southland's opening season. We learn more about Ben Sherman during the hour.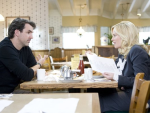 Watch Parks and Recreation Season 1 Episode 3
"The Reporter"
Original Air Date:
Leslie invites a local reporter to do a story on her park, but she and her committee have trouble staying on message and she calls upon Mark to help her, but he only makes things worse.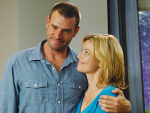 Watch Scrubs Season 8 Episode 16
"My Cuz"
Original Air Date:
In an effort to move closer to his son, Sam, J.D. reaches out to Kim (Elizabeth Banks) only to find out she's dating Elliot's ex, Sean (Scott Foley). Meanwhile, Turk rallies to the troops at Sacred Heart to get him promoted to chief of surgery.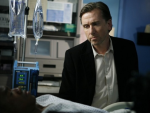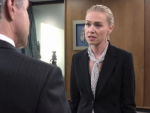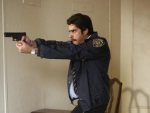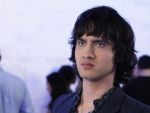 Watch 90210 Season 1 Episode 20
"Between a Sign and a Hard Place"
Original Air Date:
Donna must choose between David and Beverly Hills in this episode. Tense developments take place all around.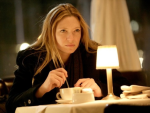 Watch Reaper Season 2 Episode 8
"The Home Stretch"
Original Air Date:
Sam continues his search for Alan who he thinks can get him out of his contract with the Devil.