Watch TV Online
Watch One Tree Hill Season 6 Episode 5
"You've Dug Your Own Grave, Now Lie In It."
Original Air Date:
Tree Hill is in an uproar as Nanny Carrie has finally gotten Haley where she wants her - unfortunately, that means both Haley and Jamie's...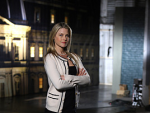 Watch Heroes Season 3 Episode 3
"One of Us, One of Them"
Original Air Date:
What went down on the third hour of Heroes season three? Here's a recap of One of Us, One of Them...
Watch The Big Bang Theory Season 2 Episode 2
"The Codpiece Topology"
Original Air Date:
The guys return from the Renaissance fair and see Penny has already moved on to a new guy, Eric (Travis Schuldt), prompting Leonard to pursue a relationship with prior fling Leslie Winkle.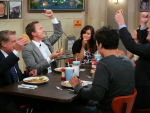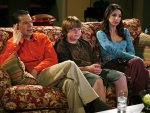 Watch Two and a Half Men Season 6 Episode 2
"Pie Hole, Herb"
Original Air Date:
Alan goes to far to try and collect $38 he lent to Charlie and ends up getting kicked out and crashing with Herb and Judith; Evelyn gets Jake a job.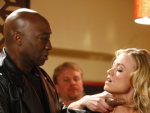 Watch Chuck Season 2 Episode 1
"Chuck Versus the First Date"
Original Air Date:
Chuck prevents Colt (Michael Clarke Duncan) from obtaining a device that would lead to a new Intersect. Chuck is told this was his final spy mission.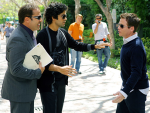 Watch Entourage Season 5 Episode 4
"Fire Sale"
Original Air Date:
The fourth episode of Entourage's fifth season, entitled "Fire Sale," follows Ari and Vince trying to sell the script "Smoke Jumpers" and Drama making an appearance on "The View."
Watch True Blood Season 1 Episode 4
"Escape from Dragon House"
Original Air Date:
When another Bon Temps woman, Dawn, is found dead, Jason Stackhouse is again brought into custody. Sookie tries to use her ability to find the real killer and goes with Bill to Fangtasia, a vampire bar.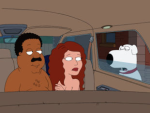 Watch Family Guy Season 7 Episode 1
"Love, Blactually"
Original Air Date:
Brian sets his sights on a girl named Carolyn and follows Stewie's advice to take things slow with the relationship only to drive her crazy and straight into Cleveland's arms.