Watch TV Online
Watch Desperate Housewives Season 5 Episode 13
"The Best Thing That Ever Could Have Happened"
Original Air Date:
When the neighborhood handyman Eli Scruggs (Beau Bridges) passes away, the residents of Wisteria Lane realize how much he affected their daily lives.
Watch Big Love Season 3 Episode 1
"Block Party"
Original Air Date:
Bill tries to attract partners for his Mormon-friendly casino business plan. Barbara considers the possibility of a fourth wife, Ana. Meanwhile, the neighborhood organizes a big block party and guess which family's not invited?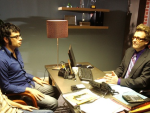 Watch Flight of the Conchords Season 2 Episode 1
"A Good Opportunity"
Original Air Date:
Breat and Jermaine fire Murray when he ignores them to focus on his hit band, the Crazy Dogggz. After firing him, they receive an offer to write a jingle for a commercial.
Watch 24 Season 8 Episode 2
"Day 8: 5:00 PM - 6:00 PM"
Original Air Date:
It's the second hour of 24's 8th season. Read all about its events now!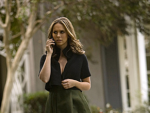 Watch Grey's Anatomy Season 5 Episode 12
"Sympathy for the Devil"
Original Air Date:
Death row inmate William is still around and he's shaking things up, while Derek's mother comes to Seattle Grace and meets Meredith for the first time.
Watch Smallville Season 8 Episode 11
"Legion"
Original Air Date:
Three superheroes travel back in time from the future to help Clark defeat Braniac who has taken over Chloe's body.
Watch The Office Season 5 Episode 11
"The Duel"
Original Air Date:
Michael spills the beans about Dwight and Angela, prompting Dwight and Andy to take their battle into their own hands.