Watch TV Online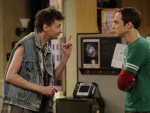 Watch The Big Bang Theory Season 1 Episode 10
"The Loobenfeld Decay"
Original Air Date:
When Penny is given a part in Rent, the boys try to avoid to see her show after hearing her sing "Out Tonight" out of key in order to not hurt her feelings.
Watch Reaper Season 1 Episode 12
"Unseen"
Original Air Date:
Sock, Sam and Ben move into a condo together. The guys meets their new neighbors, who invite them over for a home-cooked meal.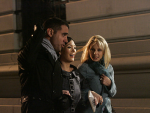 Watch Lipstick Jungle Season 1 Episode 7
"Carpe Threesome"
Original Air Date:
In the season 1 finale, "Carpe Threesome," Charles has a heart attack, Victory gets an interesting proposition, and Wendy has a script she needs to make sure gets written.
Watch One Tree Hill Season 5 Episode 12
"Hundred"
Original Air Date:
The big day for Lucas and Lindsey's wedding has arrived. Nathan attempts to reconcile with Haley, with no avail. Peyton sees her last c...
Watch How I Met Your Mother Season 3 Episode 12
"No Tomorrow"
Original Air Date:
Ted and Barney hit the town to celebrate St. Patrick's Day where Ted seemingly is rewarded for every bad behavior. Meanwhile, Lily and Marshall discover their apartment has even more problems... the floor is slanted.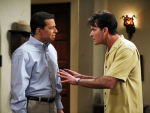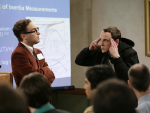 Watch The Big Bang Theory Season 1 Episode 9
"The Cooper-Hofstadter Polarization"
Original Air Date:
After cleaning up after an internet experiment, Leonard discovers a letter in the trash can inviting the roommates to present some research they've done to a physics conference.
Watch Reaper Season 1 Episode 11
"Hungry for Fame"
Original Air Date:
Sam tries to save an untalented musician (guest star Jamie Kennedy) from selling his soul to the Devil in order to become a rock star. Meanwhile, Sock is stunned when his mother returns from Vegas where she got married.