Watch TV Online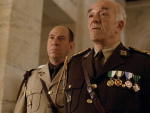 Watch Kings Season 1 Episode 2
"Prosperity"
Original Air Date:
Gath and Gliboa are set to sign a peace treat when they suddenly back out; Silas attempts to have David killed; William tries to ruin Gilboa financially by pulling out his money.
Watch Dollhouse Season 1 Episode 6
"Man on the Street"
Original Air Date:
According to creator Joss Whedon, "Man on the Street" is a very important episode. In it, Ballard comes face to face with Echo.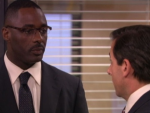 Watch The Office Season 5 Episode 20
"New Boss"
Original Air Date:
Michael has big plans for his 15th anniversary party at Dunder Mifflin, but the new Vice President has some ideas of his own.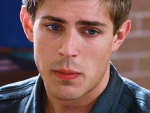 Watch Private Practice Season 2 Episode 19
"What Women Want"
Original Air Date:
Addison discovers that a pregnant patient has lost her baby. Violet must convince her that the baby has died and that surgery is necessary,. Sam and Addison find themselves suppressing feelings for unattainable people.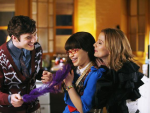 Watch Ugly Betty Season 3 Episode 19
"The Sex Issue"
Original Air Date:
Daniel and Wilhelmina try an issue of Mode about sex to help fix their financial problems. Matt is a little shy about taking things to the next level with Betty. Marc and Amanda give Betty a sexy makeover. Hilda is unsure she wants to continue to date Archie (Ralph Macchio).
Watch Bones Season 4 Episode 17
"The Salt in the Wounds"
Original Air Date:
In this episode of Bones, a pregnancy pact between a series of girls is revealed. Booth and Brennan face this unusual case.
Watch Smallville Season 8 Episode 16
"Turbulence"
Original Air Date:
Tess Mercer invites Clark to accompany her on a press conference in New York City, but when her plan crashes, Clark must choose between saving her or hiding his powers. Davis tries to control his Doomsday monster.
Watch Supernatural Season 4 Episode 16
"On the Head of a Pin"
Original Air Date:
Someone finds Lucifer's sword and uses it to kill angels. Castiel and Uriel capture Alastair and try to get Dean to use his torturing skills to learn how to stop the murders.