Watch TV Online
Watch One Tree Hill Season 4 Episode 18
"The Runaway Found"
Original Air Date:
Brooke and Peyton finally rekindle their friendship, Nathan's past mistakes continue to haunt him and Haley, and Lucas hears a shocking c...
Watch Two and a Half Men Season 4 Episode 24
"Prostitutes and Gelato"
Original Air Date:
Evelyn gets a new boyfriend, Teddy, who bonds with Charlie and Alan over a trip to Vegas. The boys confront their feelings about their mother's dating.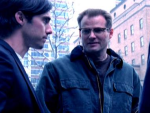 Watch Heroes Season 1 Episode 22
"Landslide"
Original Air Date:
Peter's hands are glowing, but luckily, he gets control of them, and Claire doesn't have to shoot him. Hiro's sword is still broken, but...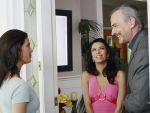 Watch Entourage Season 3 Episode 18
"The Resurrection"
Original Air Date:
Eric and Vince work to get Medellin off the ground by acquiring the rights to the script and Drama tries to avoid reviews.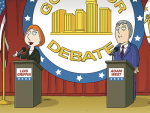 Watch Family Guy Season 5 Episode 17
"It Takes a Village Idiot, and I Married One"
Original Air Date:
Lois runs for mayor of Quahog and dumbs down her political views to win. Once inside office, Peter enjoys the perks that come with being the "first lady" of Quahog.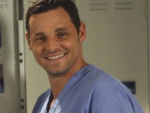 Watch Grey's Anatomy Season 3 Episode 23
"Testing 1-2-3"
Original Air Date:
Imagine having to take one of the biggest exams of your career, while at the same time stressing over your wedding day (tomorrow), being ...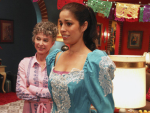 Watch Ugly Betty Season 1 Episode 22
"A Tree Grows in Guadalajara"
Original Air Date:
Betty and family head to Mexico to get Ignacio his visa, Wilhelmina puts on a show for Amanda's new boyfriend, Tavares, and Alexis' ex-girlfriend comes to visit.
Watch The Office Season 3 Episode 22
"Beach Games"
Original Air Date:
Everyone is excited to get a day at the beach, but then discovers what Michael really has planned is a Survivor-like contest to choose hi...