Watch TV Online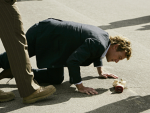 Watch The Mentalist Season 1 Episode 7
"Seeing Red"
Original Air Date:
Let's take a look at the most recent episode of the highest rated new drama on TV. What went down this week on The Mentalist?
Watch Eli Stone Season 2 Episode 5
" The Humanitarian"
Original Air Date:
Eli and Jordan faces issues with clients in this episode of Eli Stone. Read on for more details.
Watch One Tree Hill Season 6 Episode 11
"We Three (My Echo, My Shadow and Me)"
Original Air Date:
Mouth looks for big news that will shake the town up. Brooke starts having money and men problems. Dan tries to have a relationship wit...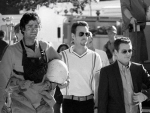 Watch Entourage Season 5 Episode 11
"Play'n With Fire"
Original Air Date:
Turtle gets a booty call from Jamie Lynn Sigler and Vince and Verner finally confront each other on set.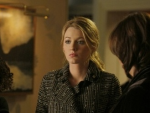 Watch Gossip Girl Season 2 Episode 11
"The Magnificent Archibalds"
Original Air Date:
It's Thanksgiving on the Upper East Side, and a lot of drama is simmering between Rufus and Jenny, as well as between Nate and his parents.
Watch Heroes Season 3 Episode 9
"It's Coming"
Original Air Date:
Here's a summary of the latest Heroes episode. The characters are choosing sides and a war is brewing.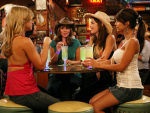 Watch How I Met Your Mother Season 4 Episode 8
"Woooo!"
Original Air Date:
Barney's company, Goliath National Bank is looking for an architect to design their new corporate headquarters and he suggests Ted for it. Robin and Lily go out with some of Lily's single friends from work.
Watch Two and a Half Men Season 6 Episode 8
"Pinocchio's Mouth"
Original Air Date:
When Charlie's girlfriend, Chelsea, asks him to spend the night, he feels out of his comfort zone. Meanwhile, Alan tries to follow through with Judith's punishment for Jake.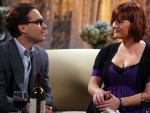 Watch The Big Bang Theory Season 2 Episode 8
"The Lizard-Spock Expansion"
Original Air Date:
Wolowitz thinks he's found his soul mate, Dr. Stephanie Barnett (Sara Rue), until she meets Leonard. Wolowitz lets Stephanie drive the Mars rover, which gets stuck in a ditch.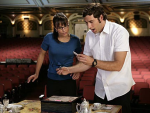 Watch Chuck Season 2 Episode 7
"Chuck Versus the Fat Lady"
Original Air Date:
Things are going well with Chuck and his rekindled relationship with Jill, until Operation Bartowski must acquire a list of FULCRUM agents left behind by Guy Lafleur.