Watch TV Online
Watch The Office Season 3 Episode 9
"The Convict"
Original Air Date:
Michael lectures everyone on racism when he learns that one of the new employees is a former convict. The staff makes comparisons betwee...
Watch 30 Rock Season 1 Episode 6
"Jack Meets Dennis"
Original Air Date:
When Liz takes back her sleazy ex-boyfriend Dennis Duffy, Jack takes it upon himself to convince her that she is headed for a life of med...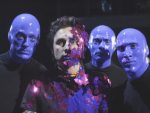 Watch Scrubs Season 6 Episode 1
"My Mirror Image"
Original Air Date:
J.D. attempts to void talking to Kim about her pregnancy; Dr. Cox deals with anger issues.
Watch One Tree Hill Season 4 Episode 9
"Some You Give Away"
Original Air Date:
As the Ravens prepare for the championship, Lucas learns Nathan intends to throw the game and decides on a risky plan to even the odds; K...
Watch Friday Night Lights Season 1 Episode 8
"Crossing the Line"
Original Air Date:
After having a great game, Tim and his brother go shopping. The new star fullback spots Tyra there and, despite recent differences, the ...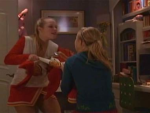 Watch Heroes Season 1 Episode 10
"Six Months Ago "
Original Air Date:
Like Hiro, we're headed six months into the past. Even though Eden making portly Officer Parkman eat donuts wasn't very nice, it's inter...
Watch How I Met Your Mother Season 2 Episode 10
"Single Stamina"
Original Air Date:
When the rest of the group has coupled off and became boring, Barney invites his gay, black brother, James (guest star Wayne Brady) to help bring back the group's energy.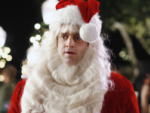 Watch Dexter Season 1 Episode 9
"Father Knows Best"
Original Air Date:
Dexter is in for a big surprise in "Father Knows Best." Read on to see just what kind of surprise.