Watch TV Online
Watch The Amazing Race Season 24 Episode 3
"Welcome to the Jungle"
Original Air Date:
On The Amazing Race All Stars edition, the races face a detour decision where they can choose a river deliver or a run through the jungle while in Malaysia.
Watch Resurrection Season 1 Episode 1
"The Returned"
Original Air Date:
The people of Arcadia, Missouri are in for a shock on the Resurrection premiere when their dead loved ones somehow return.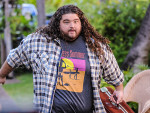 Watch Hawaii Five-0 Season 4 Episode 16
"Hoku Welowelo (Fire in the Sky)"
Original Air Date:
A top secret Chinese satellite is connected to a triple homicide and Grover takes Danny's mother on a ride along on Hawaii Five-O.
Watch Blue Bloods Season 4 Episode 16
"Insult to Injury"
Original Air Date:
Danny scrambles to find a woman who calls him to say she's going to kill the drunk driver who killed her parents and then herself on Blue Bloods.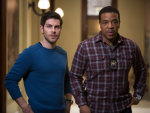 Watch Helix Season 1 Episode 10
"Fushigi"
Original Air Date:
In there last attempt to call for help, Alan and Julia make it to an abandoned satellite station on Helix.
Watch Hannibal Season 2 Episode 2
"Sazuki"
Original Air Date:
Will tries to prove his innocence while the team ends up trying to find evidence in a soupy crime scene on Hannibal.
Watch Elementary Season 2 Episode 17
"Ears to You"
Original Air Date:
Watson and Holmes investigate an odd kidnapping where the victim has been presumed dead for years on Elementary.