Watch TV Online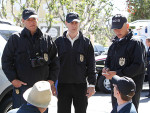 Watch NCIS Season 11 Episode 21
"Alleged"
Original Air Date:
When a Naval Officer is found dead on a rural road, the team must investigate whether his death had something to do with an attack on a female officer on NCIS.
Watch The Originals Season 1 Episode 18
"The Big Uneasy"
Original Air Date:
Klaus continues to act against Elijah on this episode of The Originals, as tension mounts between the vampires, witches, and werewolves in New Orleans.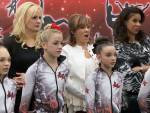 Watch Dance Moms Season 4 Episode 16
"Presenting My New Team"
Original Air Date:
The original squad and their moms are shocked when Abby presents her new team at pyramid on Dance Moms.
Watch Glee Season 5 Episode 16
"Tested"
Original Air Date:
Artie finds out he has an sexually transmitted disease when all the guys get tested on Glee.