Watch TV Online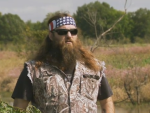 Watch Chicago PD Season 1 Episode 7
"The Price We Pay"
Original Air Date:
The Intelligence Unit thinks Voight's son might be involved when they investigate the Fitori murder on Chicago PD.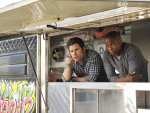 Watch Psych Season 8 Episode 7
"Shawn and Gus Truck Things Up"
Original Air Date:
When a food truck owner is murdered, Gus and Shawn investigate on Psych.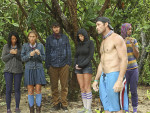 Watch Survivor Season 28 Episode 2
"Cops-R-Us"
Original Air Date:
A monsoon leaves the castaways soaking wet while two members start a "blue blood" alliance on Survivor: Cagayan.
Watch The Americans Season 2 Episode 2
"The Cardinal"
Original Air Date:
A mysterious distress signal reaches Elizabeth while Nina and Stan come across a unique opportunity on The Americans.
Watch The Face Season 2 Episode 1
"Let the Face Begin"
Original Air Date:
Aspiring models arrive in New York City on The Face season premiere. The coaches are Naomi Campbell, Anne V. and Lydia Hearst.