Watch TV Online
Watch NCIS: Los Angeles Season 5 Episode 16
"Fish Out of Water"
Original Air Date:
The team works with an undercover DEA agent to find out if a bombing at a fish market is terrorism or a drug deal gone wrong on NCIS: Los Angeles.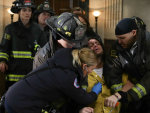 Watch Chicago Fire Season 2 Episode 15
"Keep Your Mouth Shut"
Original Air Date:
Severide struggles to believe justice will prevail when Vince Keeler goes free while the firefighters must free a girl trapped inside a donation bin on Chicago Fire.
Watch Supernatural Season 9 Episode 15
"#THINMAN"
Original Air Date:
The Ghostfacers return when Sam and Dean investigate the death of a teenage girl whose final selfie revealed a ghostly image in the background.
Watch Twisted Season 1 Episode 15
"Danny Indemnity"
Original Air Date:
Danny gets a huge amount of money which adds tension in his relationship with his mother on Twisted.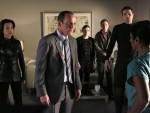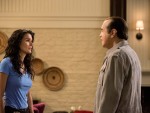 Watch Rizzoli & Isles Season 4 Episode 14
"Just Push Play"
Original Air Date:
A young musician with something to hide is stabbed at a bar and Jane's father returns home with shocking news on Rizzoli & Isles.