Watch TV Online
Watch Teen Wolf Season 4 Episode 12
"Smoke and Mirrors"
Original Air Date:
Scott and Stiles must fight to save the pack from Kate on Teen Wolf. Read our review of the summer finale.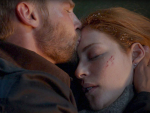 Watch Under the Dome Season 2 Episode 11
"Black Ice"
Original Air Date:
When the temperatures drop dangerously low, Rebecca and Sam try to save the town while Barbie risks his life for Julia on Under the Dome.
Watch Jersey Belle Season 1 Episode 6
"Operation New Jersey"
Original Air Date:
Arden worries about clashing with Jaime's friends when they plan a trip back to New Jersey on Jersey Belle.
Watch Reckless Season 1 Episode 11
"And So It Begins"
Original Air Date:
The love triangle between Preston, Jamie, and Roy heats up while there's issues with jury tampering in Lee Anne's case on Reckless.
Watch The Strain Season 1 Episode 9
"The Disappeared"
Original Air Date:
Eph races to protect his family on The Strain this week. Elsewhere, Gus is forced to make a difficult decision about Felix.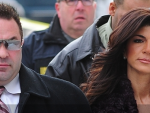 Watch Total Divas Season 3 Episode 1
"Eggs Over Freezing"
Original Air Date:
We kick off Season 3 of Total Divas with Nikki planning her future... without John Cena in it. Elsewhere, Eva when she's forced to choose between family and her husband
Watch Doctor Who Season 8 Episode 3
"Robot of Sherwood"
Original Air Date:
The Doctor discovers an evil plan behind the stars and strikes up an unlikely alliance with Robin Hood of Sherwood Forest!