TV Fanatic Works Better with Prime Instant Video
40,000 other titles are available to watch now.
Angel Batista Photos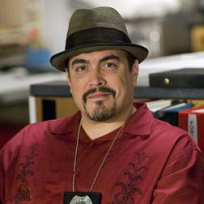 Added:
Displaying photos 13 - 13 of 13 in total
Around the Web
Want more Dexter?
Sign up for our daily newsletter and receive the latest tv news delivered to your inbox for free!
I love Halloween. The one time of year when everyone wears a mask... not just me. People think it's fun to pretend you're a monster. Me, I spend my life pretending I'm not. Brother, friend, boyfriend - All part of my costume collection. Some people might call me a fraud. Let's see if it will fit. I prefer to think of myself as a master of disguise.

Dexter Morgan
There are no secrets in life, just hidden truths that lie beneath the surface.

Dexter Morgan