TV Fanatic Works Better with Prime Instant Video
40,000 other titles are available to watch now.
Game of Thrones Season 1 Episode 7: "You Win or You Die" Photos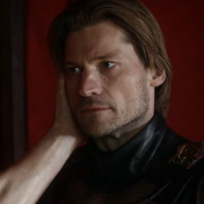 Added:
Displaying 1 photo
Around the Web
Want more Game of Thrones?
Sign up for our daily newsletter and receive the latest tv news delivered to your inbox for free!
Cersei: Targareyans wed brothers and sisters for 300 years to keep the bloodline pure. Jaime and I are more than brother and sister. We shared a womb. We came into this world together, we belong together.
Ned: My son saw you with him.
Cersei: Do you love your children?
Ned: With all my heart.
Cersei: As do I.
Ned: And they're all Jaime's.
Cersei: Thank the Gods for that.
Your mother's dead, before long I'll be dead, and you, and your brother, and your sister and all of her children. All of us dead, all of us rotting in the ground. It's the family name that lives on. That's all that lives on. Not your personal glory, not your honor, but family. Do you understand?

Tywin