Gimme More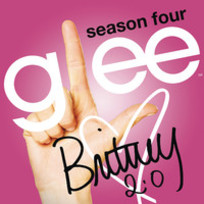 As Heard On:
Gimme More Lyrics
It's Britney Bitch
I see you,
And i just wanna dance with you

Everytime they turn the lights down
Just wanna go that extra mile for you
You got my display of affection
Feels like no one else in the room (but you)

[Bridge:]
We can get down like there's no one around
We keep on rocking, we keep on rockin'
Cameras are flashing while we're dirty dancing
They keep watching, keep watchin'
Feels like the the crowd was saying

[Chorus:]
Gimme Gimme more
Gimme more
Gimme gimme more [x4]

The center of attention, even when we're up against the wall
You got me in a crazy position (uh huh)
If you're on a mission (ooh)
You got my permission oh

[Bridge]

[Chorus (x4)]

[Spoken]
I just can't control myself, more
They want more?
Well I'll give them more (ow!)

[Chorus (x4)]

Gimme more gimme more
Gimme more gimme more babe
I just want more

Gimme gimme gimme gimme gimme [x4]

Prestation prÃĐvue pour le 02x4
****** Listen on
iTunes
******
[to Kurt] You know, these Mounds bars are delicious, but you have to eat them. If you just hold them in your hand hoping that you might get to eat them one day, they're going to melt and you'll look like somebody just pooped in your hand. Don't let waiting for things to maybe work out with Blaine turn you into the guy who looks like somebody just pooped in their hand.

Brittany
Blaine: Where's the bed?
Brittany: I removed it because when I imagined you two having sex I imagined a U-haul mounting a moped.