Tell Him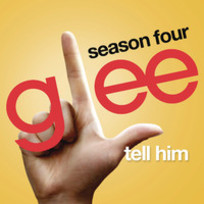 As Heard On:
Around the Web
Want more Glee?
Sign up for our daily newsletter and receive the latest tv news delivered to your inbox for free!
Beiste: Dr. Jones said the new end of world date is September 27, 2014
Brittany: That gives us like two whole years of giving love and brutal honesty to everyone we know.
Will: I hate to say it but I think as long as you keep being yourself, your life is probably going to be a constant string of 'don't belongs'.
Unique: I know. I should probably start getting used to it.
Will: No, no. You should never get used to it. All great changes come from people who refused to get used to what was accepted but wasn't right. Slavery, gay rights, New Coke.