God Willin' & The Creek Don't Rise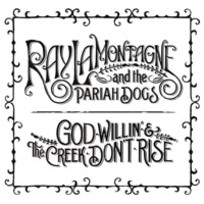 As Heard On:
God Willin' & The Creek Don't Rise Lyrics
Caroline in the mountains
The sun sets up in ribbons high
I'll never wanna get old, never wanna die

We seein' steady rain
'Bout to drive us all insane
Nearly lost a few head up in the pines

At night some of the boys
Get to talking up their girls back home
I tell 'em none's as fine as mine

The old chaplin sayin'
Come morning we'll break the range
We pushin' hard now for the plains

I close my eyes
And I can see you
I close my eyes
And I can feel you here

God willin' and the creek don't rise
I'll be home again before this time next year
Though I fear this fever won't break
All my love
****** Listen on
iTunes
******
Happiness is not a destination. It is a mood, it is not permanent. It comes and goes and if people thought that way then maybe people would find happiness more often.

Julian
Peyton: Imagine a future moment in your life where all your dreams come true. You know, it's the greatest moment of your life and you get to experience it with one person. Who's standing next to you?
Lucas: Umm, Kate Bosworth.
Peyton: Luke, come on, it could be anybody you know. Your mom, Haley...
Skills: Your boy Skills.
Peyton: Who's it gonna be?
Lucas: Brooke.
Peyton: Alright, if that's what you really want, then I have a way for you to get her back.