I Look to You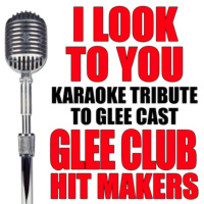 As Heard On:
I Look to You Lyrics
As I lay me down
Heaven hear me now
I'm lost without a cause
After giving it my all

Winter storms have come
And darkened my sun
After all that I've been through
Who on earth can I turn to?

Chorus:
I look to you,
I look to you
After all my strength is gone
In you I can be strong
I look to you,
I look to you
And when melodies are gone In you I hear a song
I look to you

Have to lose my breath
There's no fighting left
Sinking to rise no more
Searching for that open door

And every road that I've taken
Led to my regret
And I don't know if I'm go'n make it
Nothing to do but lift my head

Chorus:

My levees are broken
My walls are coming down on me
My rain is falling
Defeat is calling
I need you to set me free
Take me far away from the battle
I need you
Shine on me!
****** Listen on
iTunes
******
[to Kurt] You know, these Mounds bars are delicious, but you have to eat them. If you just hold them in your hand hoping that you might get to eat them one day, they're going to melt and you'll look like somebody just pooped in your hand. Don't let waiting for things to maybe work out with Blaine turn you into the guy who looks like somebody just pooped in their hand.

Brittany
Blaine: Where's the bed?
Brittany: I removed it because when I imagined you two having sex I imagined a U-haul mounting a moped.