Wednesdays 10:00 PM on ABC
Peace In The Valley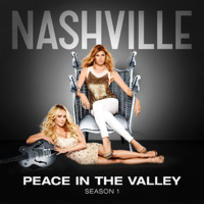 As Heard On:
Music's all I got. It's the only part of my life that I ever seem to be able to do halfway good.

Deacon
Colt: Well, I was thinking that maybe I could come home, for good. Could be nice spending some more time together.
Luke: With me or with Maddie?
Colt: With both of you. Are you mad?
Luke: No son, I'm not mad. Heart wants what the heart wants.