Line of Fire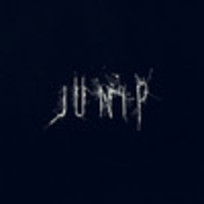 As Heard On:
Line of Fire Lyrics
What would you do
If it all came back to you
Each crest of each wave
Bright as lightning
What would you say
If you had to leave today
Leave everything behind
Even though for once you're shining
Standing on higher ground
But when you hear the sounds
You realise it's just a whim
And you notice it matters
Who and what you let under your skin
If put to the test
Would you step back from the line of fire
Hold everything back
All emotions and desires
Convince yourself to be someone else
And hold back from the world
Your lack of confidence
What you choose to believe in
Dictates your rise or your fall
With no one else around you
No one to understand you
No one to hear your calls
Look through all your dark corners
When you're backed up against the wall
Step back from the line of fire
I'd do the same as you would
Would do the same as you
Step back from the line of fire
****** Listen on
iTunes
******
They say the passage of time will heal all wounds, but the greater the loss, the deeper the cut and the more difficult the process to become whole again. The pain may fade, but scars serve as a reminder of our suffering and make the bearer all the more resolved never to be wounded again. So as time moves along we get lost in distractions, act out in frustration, react with aggression, give in to anger, and all the while we plot and plan as we wait to grow stronger, and before we know it, the time passes. We are healed. Ready to begin anew.

Klaus
Kol: I think I want to be alone for this bit.
Elijah: I'm afraid that's not an option.
Klaus: Always and forever is not just something you weasel out of, brother.