Easy Easy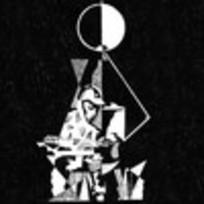 As Heard On:
Easy Easy Lyrics
Well same old Bobby, same old beat
Well yeah they got nothing on me
The same old clutch, same old streets
But yeah they got nothing on me
And easy come and easy go
Well yeah I'm sure I told you so
Well they just want you for your dough
Man I'm sure I I told you so
And with your dead-end job
That's been eating away your life
You feel a little inside
The trouble and strife
And now you spend your evenings
Searching for another life
And yeah I think mate
I think you've got them in your sights
Well, easy easy
There's no need to take that tone
Well easy
I'm on the telephone
Man just leave us alone
Ow no I should've kept my receipts
Cause the sandwich I bought
Yeah it's been off for a week
And Tesco's stealing my money
When positivity seems hard to reach
I keep my head down and my mouth shut
Cause if you going through hell
We just keep going
You're easy
So easy
You're easy
Man just leave us alone?
I'll be one minute on the phone
****** Listen on
iTunes
******
They say the passage of time will heal all wounds, but the greater the loss, the deeper the cut and the more difficult the process to become whole again. The pain may fade, but scars serve as a reminder of our suffering and make the bearer all the more resolved never to be wounded again. So as time moves along we get lost in distractions, act out in frustration, react with aggression, give in to anger, and all the while we plot and plan as we wait to grow stronger, and before we know it, the time passes. We are healed. Ready to begin anew.

Klaus
Rebekah: I know you hate me, but what's done is done.
Klaus: What's done is never done. It remains within us, the story we tell ourselves so we know who we are. A vicious father, a bastard son, and the sister who betrayed him. Perhaps it's time for a new story.