Brats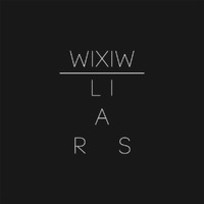 As Heard On:
Brats Lyrics
My little way to keep us in the papers
We like to truck it out
It's our own gamble
I waste away
To weak below the ankles
Know that we keep it clean
We never get our shots

I know we keep the piece
And what they offer
Do all the girls we know
And we'll get shot
I always wish for this option
You like the world with the melody

The real options are

And for the worse they know
They leave the color cool and black
And watch the devil world
And learn nothing in the end x 2

I won't stay out tonight

Sorry bought that sir but you have to show your anger
I enlist a child to stand up for the honor roll
Father enlists a girl to care about the answer
I enlisted her to stand up for the honor roll

The real options are
****** Listen on
iTunes
******
They say the passage of time will heal all wounds, but the greater the loss, the deeper the cut and the more difficult the process to become whole again. The pain may fade, but scars serve as a reminder of our suffering and make the bearer all the more resolved never to be wounded again. So as time moves along we get lost in distractions, act out in frustration, react with aggression, give in to anger, and all the while we plot and plan as we wait to grow stronger, and before we know it, the time passes. We are healed. Ready to begin anew.

Klaus
Rebekah: I know you hate me, but what's done is done.
Klaus: What's done is never done. It remains within us, the story we tell ourselves so we know who we are. A vicious father, a bastard son, and the sister who betrayed him. Perhaps it's time for a new story.