Future Days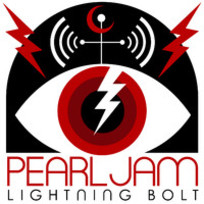 As Heard On:
Future Days Lyrics
If I ever were to lose you, I'd surely lose myself
Everything I have found here,
I've not found by myself
Try, and sometimes you'll succeed,
To make this man of me
All of my stolen missing parts
I've no need for anymore
I believe, and I believe cause I can see our future days
Days of you and meBack when I was feeling broken
I focused on everything
You can't keep this in the ocean (?)
No there's something out there here
All the complexities and games
No one wins, but somehow, they still play
All the missing crooked hearts
We may die, but in us they live on
I believe, and I believe cause I can see our future days
Days of you and meWhen hurricanes and cyclones rage
When wind turned dirt to dust
When floods they came and the tides they raised ever
Closer became old
All the promises at sundown
I meant them like the rest
All the demons used to come around
I'm grateful now they've left
So persistent in my ways, dear angel, I am here, stay
No resistance , no alarms, please this is just too good to be gone
I believe, and I believe case I can see, our future days
Days of you and me
You and me
You and me
****** Listen on
iTunes
******
Did you say it? 'I love you. I don't ever want to live without you. You changed my life.' Did you say it? Make a plan. Set a goal. Work toward it, but every now and then, look around; Drink it in 'cause this is it. It might all be gone tomorrow."

Meredith (closing voiceover)
Lexie: [narrating] Grief may be a thing we all have in common, but it looks different on everyone.
Mark: It isn't just death we have to grieve. It's life. It's loss. It's change.
Alex: And when we wonder why it has to suck so much sometimes, has to hurt so bad. The thing we gotta try to remember is that it can turn on a dime.
Izzie: That's how you stay alive. When it hurts so much you can't breathe, that's how you survive.
Derek: By remembering that one day, somehow, impossibly, you won't feel this way. It won't hurt this much.
Bailey: Grief comes in its own time for everyone, in its own way.
Owen: So the best we can do, the best anyone can do, is try for honesty.
Meredith: The really crappy thing, the very worst part of grief is that you can't control it.
Arizona: The best we can do is try to let ourselves feel it when it comes.
Callie: And let it go when we can.
Meredith: The very worst part is that the minute you think you're past it, it starts all over again.
Cristina: And always, every time, it takes your breath away.
Meredith: There are five stages of grief. They look different on all of us, but there are always five.
Alex: Denial.
Derek: Anger.
Bailey: Bargaining.
Lexie: Depression.
Richard: Acceptance.