Please Speak Well Of Me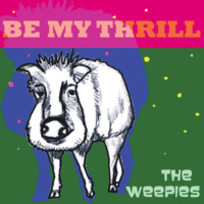 As Heard On:
Please Speak Well Of Me Lyrics
I've been away a year and a day
You recognize love after the fact
You did what you did and that was that

Don't say words that you don't mean
When I'm gone, please speak well of me

Looking back now
I only wish I had been kinder
Did I ever know love, did I ever know love?
And could I have been blinder?

Don't hold back all your love for someday, for someday

I would say that I'm sorry if it would do any good
But to never regret means you have to forget
and I don't think that I could
****** Listen on
iTunes
******
Alison: It's like you went to sleep one night and forgot who I am.
Aria: I know exactly who you are. A.
Alison: Stop saying that.
Aria: Why should I? You're A! You stole the game from Mona and then you killed her because she had proof.

You think the truth is this big shiny disco ball of purity then go ahead and try it. See what it gets you. Telling the truth to the wrong person at the wrong time is how I ended up where I did. Take it from me you're always better off with a really good lie.

Alison