The Big Middle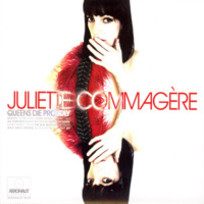 As Heard On:
The Big Middle Lyrics
I've been standing on this mountain
I've been standing on my own
Never thought that I would get here
It just takes walking out the door

I went driving down these dark roads
And I got lost looking for the shore
When I got the scary feeling
That I've been here before

Used to want everything
I thought I could have that and more
We're not old, but I can't help it
I don't expect much anymore

There's a cold wind blowing from the north
Now emptiness has come back for more
Now I am quite certain
That I've been here before
****** Listen on
iTunes
******
Charlotte: My mom always says God doesn't give with both hands. You're young, beautiful, brilliant. There has to be something you can't have.
Amelia: Some days I'd give that all up.
Charlotte: That's just the craving talking. The longer you go without a drink...
Amelia: I drank at your wedding. I thought it was ginger ale. I spit it out.
Charlotte: OK, since then?
Amelia: Nothing, but I can't stop thinking about it.
Charlotte: It was an accident. Don't let a slip turn into a fall. Get your butt to a meeting.
You are your past. Own it.

Violet