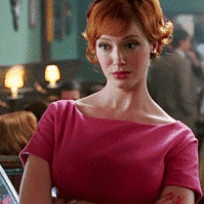 Amie
I love to talk and that is why I am here! If you like TVD, Glee, GG, Grey's, The Amazing Race and Lost - we have a lot in common! If you are a fan of That 70's Show - we are almost best friends! I ship three couples: Jackie and Hyde - because of their pure love, Stefan and Elena - because of their eternal love (not anymore after DE happened ew!) and Rachel and Finn - because of their cute love!   Wow, now that I have seen the light and started watching Mad Men...scratch all of the above ( this is the 2013 talking me) ....also R.I.P. Cory Monteith
Member Since:
Favorite Shows
1565 Forum Posts
Forget the necklace, not crazy for it. I want her stilettos though. Dat scene ♥
Sweet, I knew we would understand each other
she started calling Davina "daddy's evil little princess" and yapped about how "100% certain" she is on the theory,
I don't get what's this all about?
OMG, I am sooo in love with Beck's black necklace - so want it