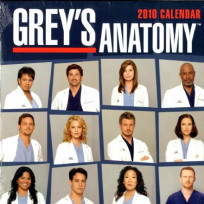 Arexx
 Well hello there! :) My name is Alexandra, and Grey's Anatomy is my favorite show freaking EVER, I think I know everything about this show. I've been watching it since the begenning, and it's AMAZINGG! I love all the cast members, everyone on this show is an AMAZING actor/actress, beautiful, beautiful show.   The Amazing Bailey ahaha, her little quote, ahhh i love her;; "Bailey: I'm in the middle of a divorce. People call me the Nazi, and it's not because of my ice blue eyes. I spend 12 hours a day carving people up, and I like it. I have a child and I have no room for casual anything. I'm angry all the time. ... You want lunch, or you wanna show me the scan?"
Member Since:
5 Forum Posts
I rather have george live with Meredith and Izzie,
     If Izzie didn't have cancer, do you think Season 5-6 (Episode 18 of season 5) would be good?
 No no no, Derek is an amazing actor, and inspiring, I truly think if he goes, the show won't be as good, because the relation ship between him and Meredith is flawless and so cute, and if he goes and another person comes it's just going to like... what the HELL.
 Like how Grey's Anatomy put these new people in, and I don't like them!!! I think Grey's Anatomy is Good with Cristina, Izzie, Alex, George[well he's dead but], Richard, Derek, Meredith, Miranda, Callie, Arizona, seriouslyyyy