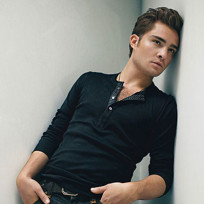 Bass!
there are two tragedies in life. One is loosing your hearts  disire. The other is to gain it. But is it better to love and lost then to never have loved at all.  Yeah loosing your hearts disire is tragic. But gaining your hearts disire… its all you can hope for. This year I wished for love. To immerse myself in someone else and wake a heart long afraid to feel. And if having that is tragic then  give me tragedy. Because I wouldn't give it back for the world.  
Member Since:
30 Forum Posts
LOL! i meant she DOESN'T sound half bad!
are you guys are going to watch the spin off and what about season three the whole "gang" is off to different colleges whats gonna happen know???