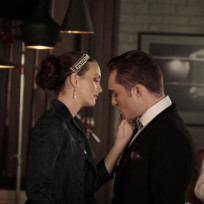 Katerina's Gladiator
i am a gladiator and i will be at florrick and argos, regularly campaign for Zade/Elijah and Katerina whilst voguing with Regina at Storybrooke. I am currently in mourning over MindyDanny and my Fav doppelgänger Katerina and the messes that are TVD and HoD. I secretly perv on kevin's and his abs on awkward. Previously; Zade and Elijah's Gladiator;
Member Since:
Favorite Shows
42 Forum Posts
and technically he didn't abandon her, august was meant to send him a postcard once she arrived in storybrooke and had completed her destiny....
if she goes with hook i will feel they have both settled rather than be each other's one true love. i say bae because they have a son let alone history. i see where everyone is coming from but lets not complicate her OTL because then the show will go on a downslide and then be cancelled and i for one do not want that. 
come: tinkerbell, bae's flashbacks/emma's flashbacks. 
come back: mulan, auora, phillip, august so silly that he's young again sigh!!!! n neil to not take long to find or communicate with emma.