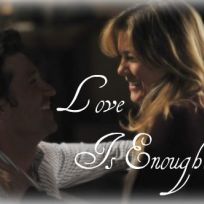 If love were enough...
I am a 20 year old college student...I am currently studying Psychology and am toying with going to MedSchool for Psychiatry.... Anyways I am totally (and when i say totally I seriously mean totally) obsessed with Grey's Anatomy...I am constantly on this site checking for updates and spoilers for upcoming episodes!! During breaks I am always writing fanfic, it keeps me sane really...if you go to fanfiction.net and look up Im Always Sorry in the Morning you can read all my fics plus my favorites which are also listed there!!! If ya'll would ever like to email me or get in touch with me feel free to email me at irishlab@comcast.net
Member Since:
165 Forum Posts
omg only 15 mins left....alex is being an ass!!!
holy crap it has to be him think back to the promo mer screams oh my god
holy crap i totally didnt think of that...because he was supposed to be in surgery with the chief but they havent showed that...holy crap seriously you think its george?!?!?! OMG!!!!