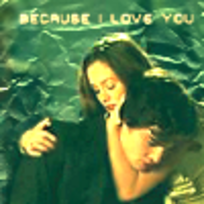 furygrrl
furygrrl - which, by the way, is NOT pronounced FURRYgrrl - is a proud Canadian, hardcore vegan, and water-lovin' Cancerian. She's into Animal Rights, reading, writing, shopping, cooking, and video games. Stuff I love: zombies/plagues/dystopian lit, sharks, fanfiction, photography, autumn, hot baths, plants, and rain. Fandoms: Gossip Girl (obviously!), X-Men, Veronica Mars, Fruits Basket, X-Files, Buffy, Angel, Rurouni Kenshin, Resident Evil, A Song of Ice and Fire, The Hollows series, Anita Blake: Vampire Hunter, Merry Gentry series, Berserk, Dawn of the Dead.
Member Since:
76 Forum Posts
Uh, sorry, but Breakfast at Tiffany's has no such scene. Perhaps it's a different movie they reference? Blair doesn't always dream in "Audrey", y'know. ;)
My vote is fantasy sequence or royal beeotch sabotage.
If therapist Eliza is successful, she will bring out something old school in Chuck - namely, Chuck Bass gets what he wants, and takes it if necessary. I can see him trying to prove himself to Blair and, once again, forcing himself on her - not in a scary, aggressive way, mind you, but in a powerful-yet-misguided, "I will show you how much I love you" way - aka: The Kiss.
Blair will melt into it for all of three seconds (because, honestly, who wouldn't? Chuck's a pro, lol!), but then she'll remember herself - or that she's engaged - or that she secretly pines for Dan - and WHAMO, aka: The Slap.
Either way, I can see Louis walking in on this, freaking out, which in turns freaks B out, and...well, dramatic stress (like a fiance jumping to conclusions and breaking off an engagement, perhaps) can only mean bad, BAD things for her pregnancy.
Eleanor was in NY for Blair's engagement party. Why she'd use Blair's bathroom...? Who knows. Maybe she didn't want Cyrus to find out because she herself was beyond shocked. If I were her age and suddenly preggers, I'd be cracked out, too!
I'm calling the whole situation a red herring: no Serena, no Blair, possibly Mama Waldorf.