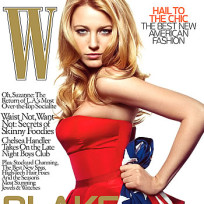 *Van der Woodson
**I am one of the 
RICH
 and
COCKY
girls you fear walking down the streets of Manhattan lOl though i don't have many friends because they simply like to steal the glory of my success but poor them because ill always shine like the star i am (hehe). I'm currently in Charlotte on business but in due time i shall be back in Manhattan to claim my throne like the mighty "B" though i love Sarena i ketch myself acting more and more like Blair... OH WELL gotta love them both!! well chow chow for now my gossip girlz fanz i shall sign in everyday to c how u are doing!! X0X0 Gabby* Sarenas Bio-- Blake Lively stars as Serena
van
der Woodsen. Over the last couple years, the actress has become one of the most sought-after young stars in Tinseltown. In the summer of 2006, Lively starred in Universal's summer
comedy
"Accepted." Years before that, Blake made her big-screen debut in "The Sisterhood of the Traveling Pants," for which she earned a "Breakthrough Performance" nomination at the "2005 Teen Choice Awards." She was also honored at the December 2006
Hollywood
Life Breakthrough Awards. Lively graduated from
high school
in the spring of 2006 and lives in Los Angeles.      
Member Since:
3 Forum Posts
GAGA STYLE IS EXTRA NASTY 
GOTTA LUV IT XOXO
0MFG! Lily has some nerve. How can she do this to Rufus? He has done nothing but wait and be patient...W0W! And tell me this has Chuck always been that hawt??L0l.. This has got to be the best episode of xoxo I've ever seen tonite on 12-8-08 Lol.. So Sarena?
There iz no way for anybody to think C and B anr the most interesting couple when in every episode they redicule eachother and can't even admit that they love one another(get real)... I mean seriously? Serena being pregnant? L0l... Now that's comedy! It can only be one couple Lily and Bart! I'm thinking this is why Chuck got slapped in the face because he said something out of the way(yet again) to Lily about not wanting the baby... Let's think on that!