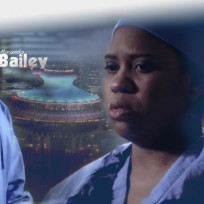 g_anatomy032705
Bailey's my fave. She like my frickin' hero. Callie's a close second cuz she's a lot like me on two fronts: (1) She 's hardcore and (2) She's rediscovering herself. MerDer is ahhh-mazing(DUH!). Fave epi: "Into You Like A Train" I know almost all of it by heart. Beautiful scenes, great acting and intruiging medicine. That's all I can think of off the top of my head. I'll add more when I think of it :P
Member Since:
55 Forum Posts
Attendings dating interns (Mer/Der, Burke/Cristina, Sloan/Little Grey, almost Addie/Alex, but they never actually dated...)
Band nerds ("None of you guys are normal, you're all frickin' band nerds!!)
Clandestine relationships
Dead mommy's ashes
Ellen Pompeo
Funerals (Susan, Mr. O'Malley, George 
 )
Grand Gesture (what the Chief tells Derek he needs to propose to Mer)
Hiatus sucks
I Can't wait for September 24th!
Just thinking about McDreamy
Keep looking at the Calendar (is it September 24th yet?!?!?!)
Lovin' in the workplace (Mer/Der, Izzie/Alex, etc.)
Denny said that in Mer afterlife.
"You're using fart logic!"