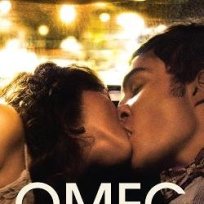 juicygossiplvr
I am a big lover of gossip girl and even though i live in england and season 2 doesnt come out here until January i still find ways to watch it online. My favourite character is Leighton and i love the whole blair/chuck situation. I get seriously annoyed with people who love blake lively because she is jus really the typical american blonde. Leighton as a person is my icon, she came from a bit of a bad background and look at where she is now! She is amazing and she isnt stick-thin and she looks always fashionable!
Member Since:
85 Forum Posts
I am a big, big lover of chuck and blair and i know all chair fans out there love them and all of their scenes together. I am just curious as to what you guys think the writers will do when they finally get together? Cus the whole chuck and blair situ is all about them getting together, but what happens when they finally What would they be like, as a couple together at skl and things like that?
yeah but Hannah dont forget how much a bunch of trash heat magazine is, half of the stuff on there isnt true! They only get some stuff right and the rest is just to sell magazines whether it is true or false.
But you never know, maybe.
exactly, they are as boring as hell!! where as with chuck and blair there is at least heat and spice and true love, not this slightly sick relationship that dan and serena have! Dan and serena so do not belong togther at all, they are like just soooo bland and yuck. Blah, serena and dan are not a good couple. Blake and penn though are good actors, and people shouldnt diss the actors just the characters.