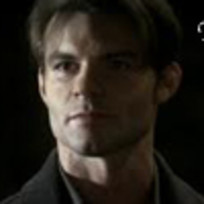 Justmythoughtstranglyenough
If only I had a whole week with Daniel Gillies, he is sexy in a very silent, like a lion about to pounce...I swear I can't spell anymore..I am a nice person who love all the guys on my show, The Vampire Diaries, well not John, ever...Anyway, I am taking forensic science so I can become an M.E. I am a female and I have black hair and a tan. I try to help people who need it and I also try to be there for my friends. I adore my Derek and I call him mine, even though he and I are just "talking"...okay that was stupid, but oh well..I can laugh at myself and make fun of myself...I am native american mainly mixed with awhole lot of stuff...My favorite show is actually NCIS, Smallville, then Vampire Diaries, Supernatural, and Secret Cirlce...I think someone spiked my orange soda,lol..I ramble like crazy,like now and when I post things...its liike reading and figuring out what i am talking about,lol....I love to read books most of all and just being me and walking my wolf hybrids and yes I really do have them. One is an Alaskan Malamute, tiber tundrea grey wolf, and the other one is a Siberian Husky, Artic white wolf...They are so sweet...
Member Since:
5 Forum Posts
Okay I just watched the Stefan and Katherine cave scene from season 2 and I want them to hookup..and since i doubt they will bring in someone who would accept Damon the way he is without having him change or make him less then what he is, I still believe that he would do with Rebecca. I know she loved Stefan before, but perhaps she could get to know Damon and visa versa and she could love both sides of him, much like it seem that Katherine does on both boys, but lets just (meaning me and my last brain cell)try and put Stefan with Katherine. Someone mentioned before about Elena hooking up with Klaus and I was like, humm, not so bad, maybe crazy, but  not a bad idea...they could put Bonniel with matt, they should def leave Tyler and Caroline together and bring back Lexi somehow and put her with Elijah.. and bring Anna back permantly for JeremyI have no idea where that came from...Okay now that I sound nuts and have pissed people off and once again probably made little sense, because of how i write and talk..i am going to just sit here and think somemore.....But one last thing as I said before, I am not counting Elena and Damon's chemistry because  they are with eachother in real life and very much in love and I am on the actress side about her not wanting to ruin her relationship with her Ian because of what could happen on the show.
ooh oooh, but Damon did seem more relaxed with Rebecca them with Elena..He's changing too much just for Elena and I seriously think its cuz he see Katherine in her but what he would've liked Katherine to be in a way...So I am going to stick with Rebecca until another girl shows up and steals his heart, because I want the real Damon back and this sweet whatever isnt it...I need my Badass brother who would know that his brother is smart enough to know that Stefan is still protecting him(they are making Damon seem like a ditz now, also and he and Stefan are not that..Elena needs Matt again..Damon even said near the end of season 2 to Alaric "thats my brother for you. always cleaning up my messes" So apparently Damon would know or have a hint that Klaus might of wanted to kill him and that Stefan once again is doing such. These two might be jerks at times, but Damon and Stefan have both protected each other(Damon saved his brother with help from Alaric and Elena from the tomb vampires), that guy knew that he might not make it out but he did that anyway, but he was still kinda a badass...He needs a real woman and besides he and Rebecca just seem that they could make a good couple if given the chance...And I loved him with Rose, he was very protective of her and it seemed that her death had shattered him more then anything...I think he could of fallen for and she acccepted him the way he is...They could always bring her back in a ghost form, i guess...
I agree, because Elena isnt it..I think you have a point there...they need to bring on someone who looks at Damon and loves him for who is and doesn't allow them to change him at all.
Want more ?
Sign up for our daily newsletter and receive the latest tv news delivered to your inbox for free!