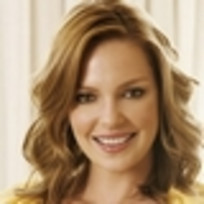 Katherine Heigl
Name:
Kate
Country:
Croatia
Interests and Hobbies:
Watch Grey's Anatomy, write my blog, make desings, wallpapers... I am obsessed with Katherine Heigl, Patrick Dempsey, Kate Walsh, Eric Dane, Ellen Pompeo... actually whole cast of Grey's anatomy; I'm obsessed with Celine Dion because she's the best singer ever... and the Nanny. I love that TV show too...
Movies and Shows:
Grey's anatomy and the Nanny...
Music:
Celine dion most of time but there's so many more artist on my ipod so... There's no space to write them all... haha
E-mail:
katherine_heigl@net.hr
Website:
http://katherine_heigl.bloger.hr
Youtube channel:
http://www.youtube.com/katherineheiglbigfan
Member Since: