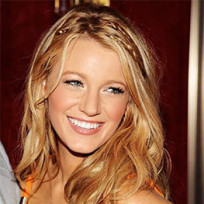 kctv
I am not totally obsessed with TV, but I do like my certain series and make it a habit to watch them, whether it's at the end of the season or right when they air.  DVR, On Demand, and internet streaming have made my life so much easier since I am usually not able to sit on the couch during prime time.   Some of my current favorite shows include Gossip Girl, Modern Family, Weeds, Jersey Shore (haha), and anything else my boyfriend makes me watch.  I'm interested in what everyone else who likes these shows has to say!
Member Since:
9 Forum Posts
Question: Colin wrote Juliet a check at the end of the ep...any theories why??? 
at first i thought it was for sexual favors, but i like the idea that he's another brother...he seemed to not really care that she was crying. this is so confusing! I have to think he wants something to do with Serena being taken down, seems like it's what everyone else is wanting in these episodes.
anyone think that serena and colin will continue to date? or will they break up because of school? what about juliet? will she take down serena?
so many questions just want your input !:)
blair was evil in this episode, i almost felt uncomfortable watching it! what about you guys? 
also what are thoughts on jenny's hair, i cannot stand it anymore-someone help her! i like serena's new man, but thought her mom did a great job with the reverse psychology haha! all of the story lines are so dramatic in this episode but i loved every minute of it. so good, so intense, canNOT wait for tomorrow. watched the scenes about 3x
I'm not going to say it is the best ever, but i definitely think the B.O.B song "ghost in the machine" is awesome, everytime i hear it i think of g.g.!!