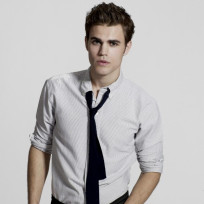 L0ve
Hello guys,   I am a big fan of: Pretty Little Liars, Fringe, Grimm, Once Upon a Time, The Vampire Diaries, Glee, Gossip Girl, The Lying Game, Revenge & The Big Bang Theory.    Yours sincerely,   L0ve   p.s.
Follow me on Tumblr!
Member Since:
Favorite Shows
173 Forum Posts
TVLine has learned exclusively that Suits' Vanessa Ray will guest-star in an upcoming episode of the ABC Family drama, playing Cece, a charming blonde who works as a stylist in a hip boutique. But that's not all!Executive producer Oliver Goldstick tells us that the Rosewood newcomer — who will first appear in Episode 7, with a possibility to recur — is actually Jason's ex-girlfriend and the person that "schooled Alison in the wicked ways of the world… She taught her everything she knows!"
THIS NEW ADVERSARY IS NOT MESSING AROUND IN AN ALL NEW EPISODE OF "PRETTY LITTLE LIARS," AIRING TUESDAY, JUNE 12TH AT 8:00 PM ET/PT ON ABC FAMILY
Burbank, CA (May 23, 2012) – Aria, Emily, Hanna and Spencer are on edge with the arrival of a new message from "A," and quickly this tormentor shows that they mean business in "Blood Is the New Black," an all new episode of ABC Family's hit original series "Pretty Little Liars," airing Tuesday, June 12th (8:00 – 9:00 PM ET/PT).
A new "A" player is in town and is determined to show the Liars that he/she means business. After getting a gruesome reminder that "A" is still calling the shots, Aria, Emily, Hanna and Spencer try to quickly devise a plan on how to deal with this old/new threat and the usual game that has been taken up a notch. Spencer and Hanna continue to play with fire as they look for answers, while one of Aria's past indiscretions becomes fodder for "A's" game.
Meanwhile, a still very shaky Emily tries to focus on school but could easily be derailed when she remembers a crucial piece from "that night."
"Pretty Little Liars" is produced by Alloy Entertainment in association with Warner Horizon Television and is executive produced by I. Marlene King, Oliver Goldstick and Leslie Morgenstein. The series stars Troian Bellisario, Ashley Benson, Tyler Blackburn, Holly Marie Combs, Lucy Hale, Ian Harding, Laura Leighton, Chad Lowe, Janel Parrish, Shay Mitchell and Sasha Pieterse.Source: ABC