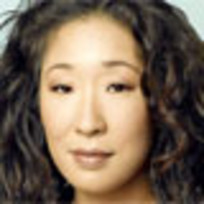 Little McDreamy
Hello! I´m a huge fan of Grey's Anatomy! I love the show and everything in it. I think is one of the most perfect serie in history of TV. My favorite character is Cristina Yang because I think she's the most realistic, and I love when she always answers "great" when a person gets in the hospital and other doctor is describing what hapened with the person, hahahhaha I like her, I think I feel related with her xD  
Member Since:
2 Forum Posts
Hi everyone!
I´m new at the comunity, but I love the web page is really cool how this bunch of people is in here and always making contact with the other people, I think is great, I would love to be part of this big and wonderful family! =D
I'm from Mexico and here the season five hasn't start and I'm diying to know whats going on with all Grey's Anatomy people and their super cool lifes! xD
So could anyone make me a short resume about how is going the season five???? I'm in shock with the end of season four!
Thanks and I'll come here as much as I can
=)
So I'm in shock, because here, in Mexico, we don't know what's going on with the whole gay theme in Grey's Anatomy. Ok, we do know, but not from TV programes, I just found out from this site. So what the hell is going on?!Haven´t the people at ABC seen this site?! I had never found a web page as complete as this one. So I think this is the best, in wich case, people from here are the real fans. And while I was reading all the posts, I realized that NO ONE is happy with the desicion of firing Hanh! so, what the hell!... they had to have seen the rating charts or the fans incomformity.Previously, I had written a big article on how I felt when I watched Grey's Anatomy, but I just dont think that it´s appropiate, now that I see that Gray's Anatomy has become a TV show that restricts topics that are so up to date, homosexual relationships are now, in the 21st century, a normal thing, or they should be, come on! gay life style on TV is coming on really strong and what the people at ABC are doing in a TV show that is internationally recognized, is making us think that the evolution on tabues like gay life go back ten steps to where they were before. That is so disappointing coming from such a big network that leads others.What will the fans do and think now? This is the post that I wrote before reading all that I already read, so you can see where I was and where I'm now...Is Grey's Anatomy just another TV program or is it something more for you? I'm dying to know what's next, you see, I'm from Mexico, so here, the season 4 just ended, and the next season won't start 'till I don't freaking know when! Please don't tell me what happens with "Callica"! which is the final image I went to bed with. That was a little shocking but everyone saw it coming, in some way. And will Meredith and Dr. Shepherd FINALLY get together?! I hope so, but no, wait, if they are actually together and happy with no problems at all, the show ends, right? because they are the "center" of the show... but saying that doesn't mean that they are the best actors, ok, the best actress; I think there are much better actresses on the show, like Sandra Oh (Cristina Yang). For me, she is the best, very sarcastic. I think she is the most realistic character. But in general I think the show is in every way, realistic. I don't know if in real life a hospital is like that, but in their personal lives, they react in ways that most people would. And being doctors, wich is the most difficult career, well, makes us think that the life of a doctor must be hard so the writers of Grey's Anatomy put some of that type of life on TV so all of us could see it every night and never forget what they live.I love how every chapter starts and ends with a very true thought, most of the time with the voice of Meredith and with images that fit perfectly with the words she's saying. I think this is a show that has a clever script, a very talented cast, in a place that makes us nervous just because of the way it is. This is a combination that you can't see anywhere else; sure, there are thousands of shows with hospitals like center place but there are no shows with this kind of lines and characters. In most medical shows, drama is the principal character, but in Grey's Anatomy real life is. What I'm trying to say here, is that no matter what I'm going through, when I watch Grey's Anatomy, I don't watch just a tv show. I see something more meaningful, and I just stop what I'm thinking and pay attention on what Meredith says about life or love, or trouble, or taking chances and living life the way is right and making me see the way it isn't, and I realize that there are more important and bigger things in life to see and to feel that just this problem or that, and then I just find the way to make it right again so I can continue with the normality of things. Real things. Things or people that are worth it, like you and me. One of the reasons of me studying what I'm studying are shows like Grey's Anatomy, because in the future I'd love to produce and write a show like that, that is my goal, so thanks to the producers of Grey's Anatomy that saw a future in that project and gave us the chance to watch it.So what do you feel the moment you put your eyes and your attention on Grey's Anatomy? What does it make you feel so you keep watching it?  ...Yes, is now just another comercial TV show.So, what do you think?