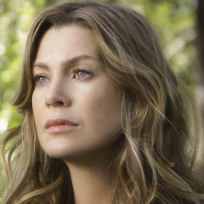 E&P
Hello,Hello (: I'm 15 & I'm from Switzerland, so my English isn't perfect. But I'm trying not to make many mistakes. (: Grey's Anatomy is my favorite show ever. I'm a huge Ellen Pompeo fan, I think she's the best actress ever. She's my hero. They way she plays Meredith is so amazing and she's so beautiful. I also love Patrick Dempsey. He's my favorite actor, not just because of his good looking. I mean..he's just an amazing actor, I always freak out when I see the way he looks at Mer. I love MerDer. The chemistry between Ellen & Patrick is awesome. There are also other TV shows that I love, but Grey's is the best one. Other Tv shows: Chuck, it's my second favorite TV show. (: I love Chuck & Sarah together. I think Yvonne Strahovski & of course Ellen Pompeo are the most beautiful women in the world. I also love Private Practice ( Kate Walsh is awesome), Gossip Girl( I love Blake Lively & Penn Badgley, it's awesome that they're a real-life couple) & 90210
Member Since:
479 Forum Posts
Yeah the little girls broke my heart too..
But the higlights from this episode were the Addie/Sam scene, I think. I love them. I hope this last scene at the end from the episode wasn't the end of them..
I totally loved the Grey's episode. And Sandra Oh's acting was sooo amazing. She broke my heart when she told Owen that Burke took something from her..
Wasn't on here yesterday so I didn't see it.
But Happy Birthday (:I'm 15 too. it is a fun age =P