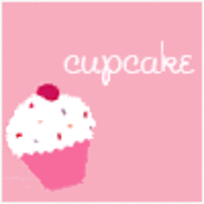 48 Forum Posts
Yeah,and her mom would be like "abort it.now,"
Blair did and that was one way of realiving the chair hookup.
IT IS OVERUSED.But i made a fanfic about it.
If NS,DV,BC were married,it would be cute-of course.
As for if she was pregnant,there are dozen fics about that.
Yes,it would be nice,but toward the end of S4 or S5.
They are EPIC.And maybe yes they'ill be a spin-off,when their kids are teens.
That would be cool.
God,PTS.Just don't let your kiddies watch it if you're so offended.College is expertiomon,anyways.Chill a bit.
This is GG,not your happy-go-lucky Disney or Nick show.
THERE IS A RESON WHY THE BOOKS AND ESTINELLY THE SHOW ARE PG14.Generally,the idea was aimmed at older audinces.So PTS,my ass don't let ur kids watch.Good,now?Done peaching useless shit around?God,just let us have our show and your kids can watch their "edutcaionol" progams.Why is so offesnive,anyway?In college and high school,most poeple will get wasted and have 3somes.Are done "protecting" your kiddies or what?
Why protect them from the real world?