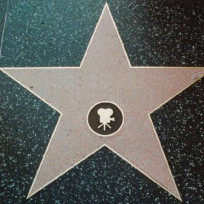 BrokenDreams
Hi! Thanks for visiting my page. I'd like to use this space to introduce myself. My name is Astrid, I'm 18 years old. I like a lot of series but these are a few I watch every week: How I Met Your Mother, The Big Bang Theory, Grey's Anatomy, Pretty Little Liars and Cougar Town. I also like Supernatural, Friends, Criminal Minds, Fringe, Buffy the Vampire Slayer, Legend of the Seeker and many many more! I also like Star Wars a lot, I'm a huge Sci-Fi fan. I started a blog about movies a couple months ago:
http://themovieblog2010.blogspot.com/
. You can contact me there or on my email address: themovieblogger@hotmail.com
Member Since:
17 Forum Posts
Yes, that's the Jenna thing. ;)
You know.. I'm absolutely clueless now. I will find out tomorrow..
But the question is who is the creapy stalker. I still think it's Ian. He's creapy!