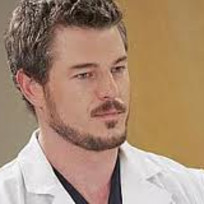 SillySloan
I love medical shows. ER is my one true love. I am new to Grey's Anatomy and am playing catch up with the show. Its good, not ER good, but definitely good. I admit, it interests me more than House. My avatar and name has to do with the fact that Sloan is my fave character at the moment. He isn't hot like Derek, but he is funny. I would use a Noah Wyle pick for Dr. Carter, but that show has been off air now, its time to let it go. Silly Sloane means how silly Sloan is on the show because of his sexual ways.
Member Since:
4 Forum Posts
Oh, and Private Practice, I am finding not to be that bad. Different kind of group of people but still very interesting in it's own way.
I LOVE ER! Its like my one true love in terms of tv dramas. I most prefer the first 8 years of the show although the last 7 years of it weren't the worst but those last few years did feel like they were trying to be a lamer imitation of Grey's but by the last season they corrected that issue.
I am a medical show junkie. I also like Dr. Quinn and M*A*S*H. I am not too fond of Scrubs though, I tend to feel sick after watching a couple of episodes of Scrubs for some reason. I also like Emergency!. But as said, my number 1 medical show will always be ER.
I liked HawthoRNe at first until the second season, I don't like that new black woman, I can't remember her name. But I watched that show mostly for the handsome Michael Vartan.
I don't really like House much either. I used to prefer it over Grey's, but then House started making me all hypochondriac for some reason so I watch it only out of boredom (I'll take any medical show over a cop or court show any day).
I'd have to say the season 6 finale simply because it disturbed the crap out of me. Prior to that finale, I never watched Grey's but after that episode the show grew on me. I do like many episodes specifically from all seasons except season 3 (I just don't like that season that much) but the best episode would have to be the one that convinced me to become a fan of the show.
But after watching all the seasons and catching up, I do miss the comedy that was common in the first 2 seasons but all good things must come to an end.